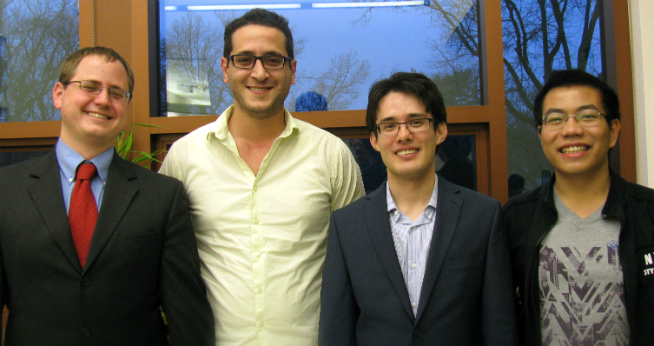 The M.A. degree in International Economics offered by the School of International Service, in cooperation with the Department of Economics (College of Arts and Sciences), is designed for students who wish to combine substantive economic analysis with an understanding of how that analysis is applied in the international spectrum. The program offers a rigorous mix of theoretical, empirical, and policy-oriented courses in economics, political economy, and policymaking focused on international trade and finance.
It is intended for students who previously majored, or at least minored, in Economics who wish to develop a professional career as international economists – whether in multilateral organizations, government agencies, multinational corporations, public-advocacy firms, industry associations, or research institutes. Applicants must have completed Calculus, Statistics, Introductory and Intermediate Microeconomics, and Introductory and Intermediate Macroeconomics, prior to enrollment in the two-year program.
Applicants interested in an M.A. degree in International Affairs with a specialization in International Economic Relations, particularly those with wider interests in fields like international economic governance, international business, international development, or national economic security, and with less background in Economics and Quantitative Methods, should go to the program page here.