Faculty Profiles
Program director

Randall Henning
,
Professor
Professor Henning specializes in the politics and institutions of international economic relations, international and comparative political economy, economic policymaking and regional integration. He has focused specifically on international monetary... [More]

Arturo Porzecanski
,
Distinguished Economist in Residence
Dr. Arturo C. Porzecanski, Distinguished Economist in Residence, is an expert in international finance, emerging markets and Latin American economics. He previously taught at Columbia University, New York University, and Williams College, but is a la... [More]

Robert Pastor
,
Professor
Dr. Robert Pastor is a professor of international relations and director of the Center for North American Studies and the Center for Democracy and Election Management. From 2002-07, he was Vice President of International Affairs at AU where he transf... [More]

Stephen Silvia
,
Professor
Dr. Stephen Silvia teaches international economics, international trade relations, comparative politics, and comparative industrial relations.

Sharon Weiner
,
Associate Professor
Sharon K. Weiner writes about the intersection of organizational politics and U.S. national security policy. Her book Our Own Worst Enemy? Institutional Interests and the Proliferation of Nuclear Weapons Expertise (MIT Press 2011) examines the role o... [More]
SIS Abroad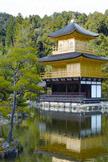 Enrich your undergraduate or graduate experience by enrolling in our dual degree or study abroad programs.
AU Career Center
The American University Career Center offers lifetime career counseling. Recent graduates are entitled to all the benefits of current students; alumni who graduated more than one year ago can also take advantage of many other resources the Center offers.