On Campus
SIS Creates First 3-Year BA Program at American University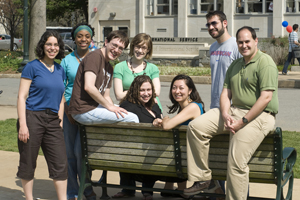 Beginning in the fall of 2011, American University's School of International Service will offer a three-year BA program. The Global Scholars 3-year BA Program represents the best of American University's strengths in undergraduate education -- academic excellence, engaged student-centered learning and living learning experiences, opportunities for international study, research, and internships, eminent faculty who are experts in their fields, and all of this in Washington, D.C. in the highly-ranked School of International Service.
According to Vice Provost for Undergraduate Studies Phyllis Peres, "AU anticipates the inauguration of this program and trusts that it will serve as a model of excellence in undergraduate education, particularly for the development of other 3-year bachelor programs."
25 students will be admitted as the first class, working toward earning a degree in international relations in three years with the opportunity to complete a BA/MA program in four. "This new program has been specially designed for the fast-paced 21st century, while providing an exceptional opportunity for in-depth world knowledge and experience built upon a broad liberal arts foundation," states Louis W. Goodman, the School's dean.
And who should apply? "Talented students who value rigor and scholarship and who want to immerse themselves quickly in addressing the world's most pressing issues are the best fit," according to Sharon Alston, executive director of enrollment management.