Achievements
News and Notes 9/10/12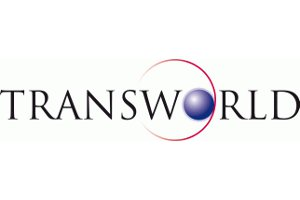 Professor Robin Broad
(International Development) was invited to join the Triple Crisis Blog. Broad currently blogs at Yes! magazine with her husband, John Cavanagh.

Professors Maria Green Cowles and Michelle Egan
(Comparative and Regional Studies) will present a paper on the Evolution of the Transatlantic Relationship at the University of Edinburgh on Sept. 10 - 11. Hosted by the University's Europa Institute, it will bring together 15 colleagues from 5 of TRANSWORLD's institutional partners and other Universities to debate and discuss 5 papers that will be published at the end of September. The workshop will seek to agree on the broad outlines of a theoretical framework to be deployed and tested throughout the lifespan on TRANSWORLD.
Professor Judith Shapiro
(Global Environmental Politics) has had her newest book, China's Environmental Challenges, reviewed by both The Financial Times, which called the work "concise and illuminating," and ChinaDialogue.net, which praised the book as an "exemplary introduction … to China's ecological crisis."
Professor Maina Singh
(Comparative and Regional Studies) spoke in front of the American Jewish Committee on Aug. 30 in Chicago, on "Identity and Community: Indian Jews in Israel." From Sept. 14 - 16, she will be a planelist at the Indiaspora Forum in Mohonk, NY, on "Indian American Stereotypes and U.S. Media."

Professor Mireya Solis
(Comparative and Regional Studies) was recently named the inaugural Philip Knight Chair in Japan Studies at the Brookings Institution.

Professor Matthew Taylor
(International Politics) was cited as an expert in Aljazeera columnist Gregory Michener's Aug. 16 piece "Brazil's 'Trial of the Century.'"
Professor Paul Wapner
(Global Environmental Politics) led "Contemplative Environmental Studies: Pedagogy for Self and Planet," a workshop, at the Lama Foundation from July 1-7. Thirty professors from various disciplines explored innovative ways to teach and research environmental challenges. Wapner also gave two talks at Smith College on Teaching Environmental Studies, on July 31 and Aug. 1.   

2012 Collaborative Research Awards
were awarded to faculty members who submitted interdisciplinary proposals for collaborative research: 
Nina Yamanis (International Development) and Maria De Jesus (International Communication): "Identifying HIV Prevention Strategies for Latino Sexual Minority Young Men Living in DC"  
David Bosco (International Politics), Chuck Call (International Peace and Conflict Resolution) and Ken Conca (Global Environmental Politics): "SIS Roundtable on the United Nations"  
Cathy Schneider (Comparative and Regional Studies) and Loubna Hanna (International Development): "The Promises and Pitfalls of Transnational Democracy Networks: Lessons from Morocco and Tunisia"
Adam Jadhav, SIS/MA '13
(Global Environmental Politics) published his report, "Identifying Conservation Needs in India's Offshore Waters" (PDF) for Greenpeace India in Aug. 2012.