Alumni
Alan Fleischmann Appointed to Atlantic Council's Board of Directors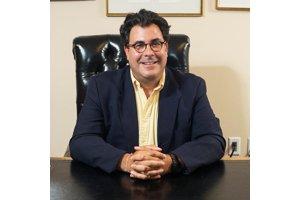 Alan H. Fleischmann, SIS/SPA/BA/BS '87, chair of the SIS Dean's Council, has been named to the Board of Directors of the Atlantic Council, an organization that promotes transatlantic cooperation and international security.

"Alan Fleischmann has been a strong supporter not just of SIS, but of AU more broadly, and we are all proud that he has been offered this exciting opportunity to work alongside other luminaries, such as former Secretary of State Henry Kissinger, former Ambassador to the United Nations Thomas R. Pickering and former Rep. Ellen Tauscher (D-CA)," said Dean James Goldgeier. "The Atlantic Council has made a very smart choice."

In addition to his duties as chair of the Dean's Council, Fleischmann is a principal and managing board member of Albright Stonebridge Group and co-founder and managing director of ImagineNations Group. In 2011, the Obama administration appointed him a member of the Industry Trade Advisory Commission and a member of the White House Commission on Presidential scholars. Previously he served as the chief of staff to Maryland Lt. Governor Kathleen Kennedy Townsend and as a staff director of the Committee on Foreign Affairs of the U.S. Congress.

"I'm enthusiastic about this board appointment, and I have been observing the Atlantic Council's work since my SIS college days," said Fleischmann. "SIS's focused deliberate exposure and training across all the three sectors (civil society, private and public sectors) and the emerging intersections between them makes SIS alums uniquely qualified to work with such extraordinary institutions as the Atlantic Council, and their entrepreneurial, innovative initiatives that cross all three dynamic sectors."

American University has honored Fleischmann extensively: He was the SIS 2008 Alumnus of the Year and was awarded the University's 2012's Cyrus A. Ansary Medal for his extraordinary leadership in service, selfless efforts to nurture young leaders and commitment to the global community.