International
The Defense Budget and Pentagon Confirmation Hearings – Three Questions for Nora Bensahel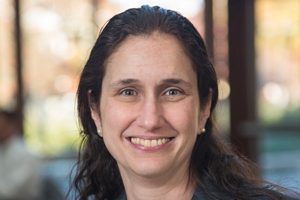 President Obama's 2016 budget, set to be reviewed by Congress this week, is expected to earmark $534 billion for defense spending. Also this week, confirmation hearings will begin for Ashton Carter as the next Secretary of Defense. We asked SIS Scholar in Residence Nora Bensahel, an expert on military issues, for some insights:
Q: The Obama administration will seek a base defense budget of $534 billion. Will this trigger mandatory cuts?
A: Yes, it almost certainly will, because the request is about $35 billion greater than current budget caps allow. According to the 2011 Budget Control Act, the base defense budget in Fiscal Year 2016 may not exceed approximately $499 billion. Congress cannot give the Department of Defense (DOD) more money unless it changes that law. Many members of the House and Senate support doing so, especially given recent crises with ISIS, Russia, Iran, and others.
Yet even if strong majorities supported increasing the defense budget, there will still be almost no chance that Congress would vote to do. The structure of the Budget Control Act means that Congress cannot increase defense spending without revising the budget caps on the domestic budget, and there is no consensus at all on that contentious issue. So the defense budget will remain limited to $499 billion, and the big debate over the next few months will be about how to allocate the $35 billion in required cuts.
Q: The Obama administration will also ask for nearly $51 billion in funding for the war in Afghanistan as well as the conflict against Islamic State militants in Iraq and Syria. Is Congress likely to approve these sums?
A: Yes, it is. Funds for Overseas Contingency Operations (OCO), as the war funds are known, do not count against the budget caps. Over the past decade, Congress has allowed DOD to spend these funds not only on ongoing military operations, but also to supplement things that are normally in the base budget, such as new weapons and additional training. Congress will almost certainly do so again this year, using OCO funds as a way to get around the budget caps. The key question will be whether Congress will give DOD enough money to offset the $35 billion cut to its base budget request in addition to continuing to fund operations in Afghanistan, Iraq, Syria, and elsewhere around the world.
Q: Confirmation hearings for Ashton Carter begin this week. What issues or objections might the Senate committee raise?
A: The Senate will confirm Ash Carter easily, and perhaps even unanimously. Carter is very well qualified for the position and well regarded throughout the defense community as well as on Capitol Hill. Yet the confirmation hearings will be still be quite rocky. Senate Armed Services Committee Chairman John McCain has already said that he intends to use the hearings to examine what he called the "feckless foreign policy" of the Obama administration. Carter will therefore have to endure rough questions from outspoken opponents of U.S. policies in Afghanistan, Iraq, Syria, and beyond, and manage to avoid any serious mistakes during his testimony before the confirmation vote occurs.
Follow Dr. Bensahel at @norabensahel. For media requests, please call Paul Johnson at 202-885-5943.