International
Political Transition in Nigeria – Three Questions for Carl Levan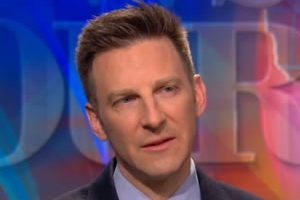 Former military ruler Muhammadu Buhari recently became Nigeria's president elect after defeating incumbent Goodluck Jonathan in the first democratic change of power ever in Africa's most populous nation. We asked Assistant Professor Carl LeVan, who observed the election in Nigeria, for his analysis:
Q: Nigeria has had six military coups since independence in 1960 and sixteen years of civilian rule by Jonathan's party. What does this historic transition mean for Nigeria?
A: The peaceful, electoral defeat of Africa's largest ruling party means not only that democracy is deepening in Nigeria, it means that party turnover is possible in places where it seemed impossible only a few years ago. This bodes well for the continent. There's a temptation to compare it to the Arab Spring, but I think a better analogy may be Benin's transition that began in 1990, which had ripple effects across Africa's entrenched regimes because it showed what is possible. It also means that Nigeria has taken a big step towards kicking the coup habit; statistically we know that the likelihood of an irregular change in regime declines significantly with each alternation between political parties. However that also accents Buhari's challenges in some ways, since corruption and low esprit de corps in the military were important factors in President Jonathan's defeat.
Q: How and why did Buhari succeed?
A: Surveys show that confidence in the government's handling of the economy plummeted. This was a big shock to President Jonathan's campaign, since his administration's recalibration of the GDP last year was meant to form the basis for a narrative of economic success. That narrative was also interrupted by the kidnapping of the Chibok school girls; the one year anniversary of that horrible incident passed last week and the girls are still very much on the minds of Nigerians. There are other reasons why Buhari won. For example, my research for an article forthcoming in Journal of Contemporary African Studies documents a big demographic shift: the median age of voters has declined since the 1999 transition, yet the age of elected politicians as gone up. Young people have been stuck with the old generation. The irony here, of course, is that the 'face of change' in Nigeria is a 72 year old former dictator!
Q: How will Buhari manage the threat of the militant group Boko Haram, which has waged a campaign of terror in Nigeria?
A: The presumption is that Buhari will have more support from the military and will deploy them to critical areas, such as Sambisa Forest and Gwoza. He also swept the northeast during the election, so conceivably he'll have more civilian support for the kind of multi-pronged human security strategy outlined by his campaign. But he'll also have to do a much better job than Jonathan courting and coordinating allies. The outgoing administration's military surge didn't defeat Boko Haram, it scattered them. So Buhari will have to move quickly to keep them from shifting to soft targets and a more decentralized cell-like command structure, and the humanitarian crisis is increasingly dire. But for now, he seems to have the confidence of both voters and Nigeria's neighbors.
Follow Professor LeVan on Twitter at @Dev4Security. For media requests, please call J. Paul Johnson at 202-885-5943.