International
SIS Announces New Associate Deans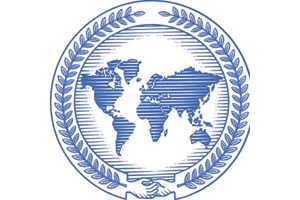 Dean James Goldgeier announced two important leadership changes at the School of International Service.
Professor Patrick Thaddeus Jackson has become Associate Dean for Curriculum and Learning, a new position overseeing the undergraduate, master's, and PhD programs at the school. In this role, he will also oversee the advising offices and the Office of Experiential Learning. Jackson served for the last three years as Associate Dean for Undergraduate Education, where he led the restructuring of the school's top-rated undergraduate program.
Associate Professor Nanette Levinson has become Associate Dean for Faculty Affairs, a new position that will oversee a range of faculty-related issues, including management of term and adjunct faculty hiring, the reappointment, tenure, and promotion processes, and the mentorship of term and tenure-line faculty. Levinson previously served as Senior Associate Dean from 2004-2005 and Associate Dean from 1988-2004.
"I am delighted with the school's new leadership team," said Dean Goldgeier. "Patrick has had enormous success with the undergraduate program and I am confident he will bring the same energy and innovation to our master's and doctoral programs. Nanette brings a wealth of experience to her new role and is held in high esteem by her colleagues at SIS and across AU. We're thrilled to welcome her back to the deans' suite."
In addition, Dean Goldgeier expressed his appreciation for Associate Professor Tamar Gutner, who completed her three-year term as Associate Dean for Faculty Affairs and Graduate Education and has returned to teaching and research. During her tenure, Gutner worked closely with the MA degree programs to strengthen the graduate-level curriculum, including implementing higher standards for international economics training, and developing a strong menu of practica and professional skills institutes. She also led initiatives to create faculty mentorship guidelines and activities.
"Tammi served the school with great distinction and enthusiasm during her time as associate dean. We are excited now to build on our strong foundation to continue to improve and expand our graduate offerings and faculty mentorship and support," said Dean Goldgeier.