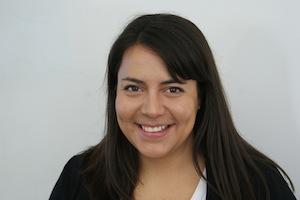 Ginnie Seger
RPCV Kenya 2009-2011
M.A. International Media

I served in the rural community of Mbeere, Kenya as a Deaf Education/Behavior Change Communication Volunteer. I lived and worked at a school for the Deaf where I taught Kenyan Sign Language, English, and Health. In addition, I made materials for HIV/AIDS prevention specifically targeting the Deaf population. One of my favorite projects was creating the first video about HIV/AIDS testing entirely in Kenyan Sign Language. 
I decided to study at American University because the International Media program is housed in the School of International Service and the School of Communications, which provides the perfect combination of the two areas I am passionate about: international development and media. My Peace Corps experience adds the necessary context to my education; not only have I studied these concepts, I have lived them.