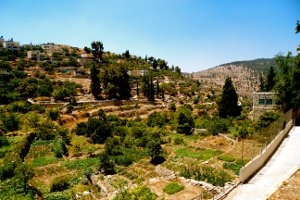 The landscape of the West Bank, as photographed in 2013 by Professor Eric Abitbol's Water, Cooperation, and Peace practicum.
Each semester a number of practica are pre-approved for overseas and domestic travel. Students enrolled in those practica are eligible to receive up to $1500 for their travel-related expenses such as tickets, hotels, meals and local transportation.
Limited funding (approximately $200 per practicum course) is also available to cover budgeted and approved expenses such as group transportation (when metro is not an option), long distance calls (when Skype is not an option) and other costs associated with your research.  
To receive funding for Fall 2013 Practica, budgets must be completed and sent to sis_practica@american.edu by September 30th, 2013.