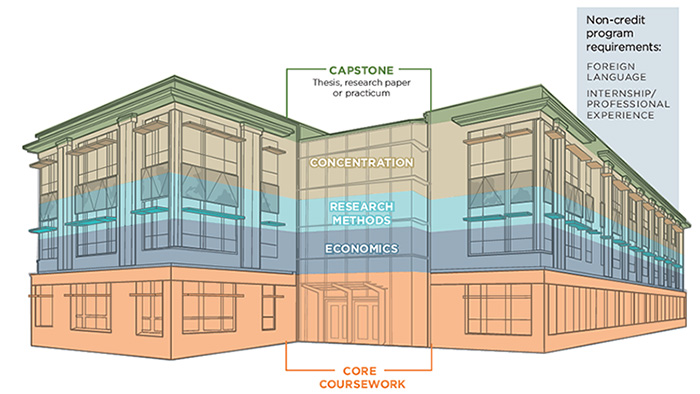 SIS graduate degrees equip students with the knowledge and skills necessary to lead change in our complex and interconnected world. SIS offers over twenty-five degree programs, including traditional two-year on-campus master's degrees, as well as an executive degree for mid-career professionals that can be completed in one calendar year. SIS is also proud to offer the premier online master's degree in international relations. In addition to master's programs, SIS offers an interdisciplinary doctoral program for emerging scholars in international relations.
Our multidisciplinary master's curriculum is focused on both preparing students for careers in global service and enhancing their current career paths, while our doctoral program is more scholarly in nature. All of our degrees help students build specific expertise rooted in a solid international affairs foundation. Each master's degree is grounded in a set of core courses alongside economics and research methods. Students also select a specialized concentration to focus their program on their unique interest in a particular aspect of international relations. The final component of the program is a capstone project, which can include: an applied practicum, a traditional thesis option, or an internship and related substantial research paper.
Our doctoral curriculum provides training in international relations that is both multi-disciplinary and policy-relevant and which enables our graduates to go on to careers in university teaching and research, government, and non-government organizations in the United States as well as around the globe.