The Future of Cyber Conflict Copenhagen, Denmark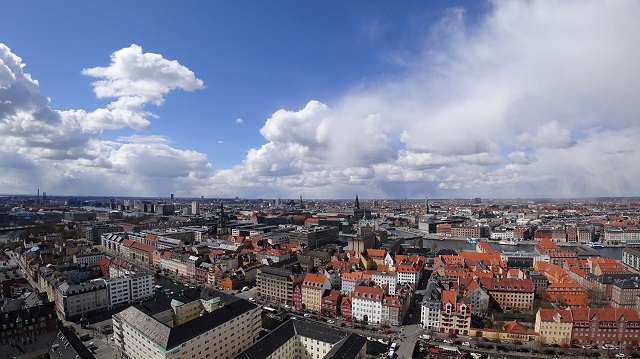 Recent election hacks and the proliferation of malware linked to state-sponsors open new fronts in strategic competition between rivals. What is the emerging character of cyber conflict? How do revisionist states use cyber operations short of war to coerce domestic and international opponents? To what extent do these operations spillover into the commercial space creating new markets for malware and cyber crime?
The 3-credit graduate-level practicum will take students to NATO's "northern flank" - Scandinavian and Baltic countries, possibly including excursions to Norway and Estonia, whose territorial and commercial interest put them in the Kremlin's cross hairs. At the conclusion of the practicum, students will present government and corporate partners forecasts about the future of cyber conflict in the region.
Program Dates
Mid-June
Program Fees and Deposit
Deposit: All students accepted to the program must confirm their spot by paying a non-refundable $300 deposit, to be applied towards tuition for the program. 
Program Fee: Students will be required to pay a program fee. All program fees will be announced in January 2018. The program fee covers in-country transportation, most meals, housing and excursions. 

All students are responsible for 3 credits AU tuition, international airfare, immunizations, etc.
Course
This 3-credit course offers graduate students an opportunity to help government and corporate partners forecast the future of cyber conflict. As a result of the course students will:
Gain a foundation in the cyber conflict literature
Learn how to develop future-oriented studies for government and corporate partners

Benjamin Jensen

Scholar in Residence SIS-School of Intl Service
Applications Open: January 22, 2018 
Applications Close: February 20, 2018 
All graduate students meeting the practicum prerequisites are welcome to apply for this practicum but it may be of particular interest to students studying Global Governance and Politics and Security, United States Foreign Policy, Comparative and Regional Studies and International Communication/Global Media.