Assessing Community Impact & Evaluation Training Yogyakarta, Indonesia & Chiang Mai, Thailand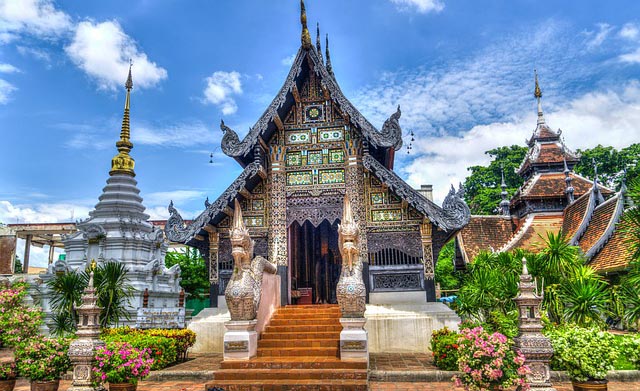 When designing and implementing international education programs across cultural and religious lines of difference, practitioners must consider a number of pressing questions. What impact do these programs actually have? In what ways do people change from them? Do they only impact individuals participating in them, or do they have wider reaching effects on people throughout the community? And finally, how sustainable are these effects? 
Program Dates
Pre-departure workshops

June 12-15 from 5:30-8 PM
June 19-22 from 5:30-8 PM

Arrival and start of program in Chiang Mai

June 28

Travel to Yogyakarta

July 1

Departure and end of program

July 11

Follow-up meetings in Washington, DC

late July

Follow-up report due to VIA

mid-August
Course
In this practicum, students will have the opportunity to confront these questions head on and conduct a community level impact evaluation (from start to finish) of multiple transformative education programs in Indonesia, including a community fellowship program and a youth conflict resolution and exchange program. All of the programs to be assessed were developed by the practicum's client, VIA. VIA is a non-profit organization that specializes in cross-cultural understanding and transformative education programs in Asia and the United States.
Throughout the course students will be asked to reflect on their own cultural orientation and how it impacts their interactions with people in the local context. This will give students applied experience in conducting evaluations on programs that involve cross-cultural interaction. Students will also facilitate trainings in Chiang Mai, Thailand, substantially building their resume.
Alexander Cromwell

Instructor SIS - School of International Service
Summer 2017: February 22, 2017
No applications will be accepted after this date.
You will be notified by email with a decision regarding your nomination for study abroad. At that time, students will be required to submit a non-refundable deposit of $300. 
Students from all SIS programs are encouraged to apply. Students should have a background, demonstrated through coursework or applied experience, in program evaluation*, quantitative or qualitative research methods, in addition to program and/or curriculum design and implementation.
*Students with a limited background in program evaluation will have the opportunity to enroll in a 1-credit skills institute, prior to departure, to prepare for the course.