Alumni Success Story
AU Alumnus Beefs Up His Skills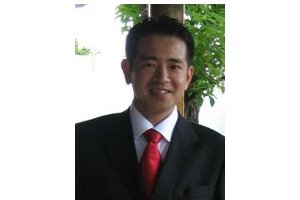 MA, International Development, Master of Business Administration, 2000
Home Country: Japan
Since earning a dual master's in International Development and Business Administration, Akinori Yoshida finds himself not in his home country of Japan, but in Brazil, working with a new company that imports and exports foods and agricultural products, including wagyu, Japanese Kobe beef.
Yoshida''s path from Japan to Brazil took him to both coasts of the U.S. and through Central and South America. Between his undergraduate studies in Oregon, graduate studies at American University, and work after graduation, he spent close to eight years in the United States. In 2003, he embarked on a year-long trip through Mexico, Central America, and South America. Along the way he learned Spanish and Portuguese, and developed a fondness for Latin American culture.
In March 2004, Yoshida took a job with Andes Foods Emportação e Importação de Alimentos, Ltd., and found that his knowledge of the Japanese market made him an ideal fit for the company whose services include Japanese exports to the Brazilian market. His main responsibilities involve negotiating with Brazilian plant managers, export managers, and Japanese buyers; looking at products, prices, and production processes; and working on the development of new products. Much of his time is spent visiting production plants, where he monitors quality control, teaches production processes, and serves as a cultural interpreter teaching the Brazilians about Japanese food culture.
Yoshida hopes someday to spearhead an exchange program that helps Japanese students experience Latin America. He volunteered with international student orientation each semester at AU and is still in touch with friends he met there from all over the world, including Costa Rica, Russia, Thailand, and Taiwan.