Alumni Success Story
Trading Places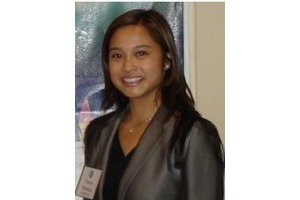 MA, International Economic Policy, 2003
After completing her MA at the School of International Service (SIS), Doreen Mendoza was hired as an International Trade Specialist at the U.S. Department of Commerce. Doreen works in the Office of Multilateral Affairs in the International Trade Administration, which represented U.S. industry in the WTO Doha Round Non-Agricultural Market Access negotiations. Mendoza has also served as a U.S. Government representative at the Non-Tariff Barrier negotiations in Geneva, Switzerland.
Mendoza cites a number of SIS classes that made an impact on her: International Economics, International Trade and Investment, International Monetary and Financial Relations, International Law and the Legal Order, and U.S. Foreign Economic Policy. These courses, especially International Trade and Investment, provided her with knowledge about the global trade economy and served as a stepping stone to her current employment.
Mendoza advises SIS students to utilize the school's location in Washington, D.C. and take part in a variety of internships throughout their SIS careers. She also strongly suggests spending at least one semester abroad to gain a broader international perspective. Mendoza maintains contact with the SIS community and occasionally returns to campus to speak with students.