Alumni Success Story
Getting an Early Start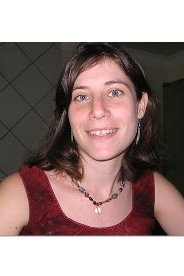 PhD, International Politics and Global Environmental Policy, 2008
Eve Bratman, born in Chicago, IL, is a 2001 graduate of Oberlin College, with highest honors in politics and environmental studies. Eve's experiences abroad started early in her academic career as an intern at the U.S. State Department's Mission to the United Nations in Geneva, Switzerland.
During her studies at American University, she was Coordinator of the Seminar Series in 2004, and Founding member of the Coalition of Young Social Innovators (CYSI) in 2003. Prior to beginning her doctoral studies at SIS, she was a community organizer at the Center for Neighborhood Technology in Chicago. Bratman served as a Fulbright Scholar in Brazil in 2006-2007, where she worked on her doctoral field research in a frontier region of the Amazon.
Bratman's current research interests include how civil society groups negotiate with each other and with the government in conservation and development projects in the Brazilian Amazon. She is also currently a visiting researcher at the Pastoral Land Commission (CPT) and the Foundation for Life, Production, and Preservation (FVPP) in Altamira, Pará, Brazil. Bratman is also an affiliated researcher with the Instituto de Pesquisas Ambientais da Amazônia (IPAM) (Belem, Brazil), and Uni Euro (Brasília, Brazil).