Alumni Success Story
Water, Water, Everywhere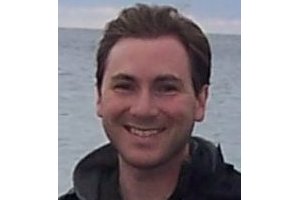 MA, Global Environmental Policy, 2003
Gary Belan is currently Associate Director of the Healthy Waters Campaign at American Rivers, a river conservation organization. He is the team leader for the "Catching the Rain" natural stormwater management initiative and works on a variety of water quality and quantity issues, including researching and promoting non-structural stormwater management, defending the Clean Water Act, and helping promote and educate the necessities of protecting small streams, wetlands, and their associated ecosystems.
Belan joined American Rivers in November 2003 as a Conservation Associate after working on both American Rivers' Hydropower and Watershed programs as a Fellow. He received a BS in Civil Engineering from the University of Virginia in 1999, writing his undergraduate thesis on agricultural nitrate loading in rural Virginia watersheds. Upon graduation he worked on a Project Management team at the Clark Construction Group until 2001, when he started graduate school.
Belan wrote his final MA research project on determining the future effectiveness of the Framework Convention on Environmental Protection and Sustainable Development of the Carpathian Mountains. While in graduate school, he worked as an Assistant Project Engineer with Kynoch Environmental Management, dealing specifically with indoor environmental contaminate mitigation as well as sustainable business practices. During this time, he also helped the Ukrainian Center for Bioethics in Kiev apply for grants related to water and fishery issues in the Black Sea.