Alumni Success Story
Into Africa, With the World Watching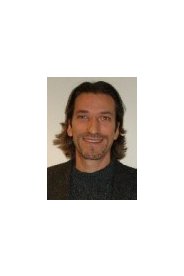 MA, International Development, 1990
John Prendergast has focused most of his 20-year career on conflict resolution in Africa and shaping U.S. foreign policy toward the continent, now serving as a senior advisor at the International Crisis Group. From 1985-1996, Prendergast worked for a variety of NGOs and think tanks in Africa and in the United States. In late 1996, he joined the White House and State Department during the Clinton administration until 2001.
Prendergast has authored or co-authored eight books on Africa, including Not on My Watch, with actor Don Cheadle about citizen action to end mass atrocities. He has written commentaries for major newspapers, including the Washington Post, New York Times, Wall Street Journal, and USA Today, and appeared on the national media magazines 60 Minutes and Nightline and as a regular presence on CNN and the BBC.
Two School of International Service (SIS) faculty members in particular shaped Prendergast's experience at the school. "Fantu Cheru and David Hirschmann were indispensable to my career development," Prendergast stated. "Both were guiding lights in terms of career advice, academic challenge, and real world experience. They had an enormous amount of influence on the direction of my studies and of my career." John also credits the irreplaceable strategic development and guidance received at SIS as key factors that focused his career path in policy advocacy. "Political and economic development challenges are at the root of so many of the world's problems," Prendergast said. "We have to understand the issues if we are going to advocate for meaningful change."