Alumni Success Story
AU Alumnus Rolls Up His Sleeves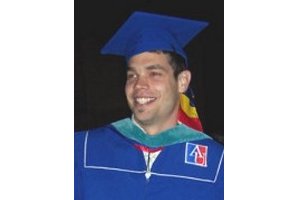 MA, International Politics, 2007
Home Country: Serbia
During his years at American University, Marko Klasnja concentrated on learning about the European Union and countries in transition. From this, he researched fiscal policy in transition economies (Eastern Europe, Southeastern Europeand the CIS), comparative political economy (especially the impact of institutions on economic policy-making), and enlargement of the European Union.
But merely learning about these regions wasn't enough. Klasnja interned at the Ministry of International Economic Relations of Serbia and was a research assistant to Public Policy Scholars at the Woodrow Wilson Center. Using all he had learned, Klasnja wrote his thesis on "Capture, Political Corruption and Electoral Fiscal Cycles in Transition Countries."
About his time at AU, especially within the School of International Service (SIS), Klasnja says, "SIS students are vibrant, vocal, cultured, international, and keen on getting their hands dirty internationally rather than occupying the lofty offices in DC. The very same applies to the SIS faculty, many of whom are strongly pedagogical. Lots of cutting-edge teaching and curricula!"
Klasnja is currently employed as a Research Assistant at the Peterson Institute for International Economics in Washington, D.C.