Alumni Success Story
Researching Gender Gaps and Restrictions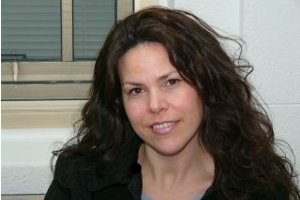 MA, Comparative Regional Studies, 2008
BA, 2006
Stephanie McFadden recently returned from a year in Palestine, where she was researching female-managed and -focused Palestinian Non-Governmental Organizations (NGOs). The study examines the impact that gender-focused economic, political and social empowerment programs have on a community. In particular, she is trying to understand obstacles faced and strategies employed by these NGOs, including how patriarchy, military occupation and scarce resources might restrict the capacity of female-run NGOs. Her main interests revolve around gender issues, identity formation within a national context, and social movements.
In the summer of 2003, McFadden interned with Search for Common Ground, coordinating the "Women in Nonviolence" program. The program, a collaborative effort among Search for Common Ground, Middle East Nonviolence and Democracy, and the Truman Institute for Peace at Hebrew University, brought together Palestinian and Israeli women for a two-week dialogue project in Washington, DC.
Originally from Fort Washington, PA, McFadden was in the undergraduate Honors Program at American University, a Charlotte Newcombe Scholar, and is currently a David L. Boren Graduate Fellow.