Alumni Success Story
A Champion for Climate Change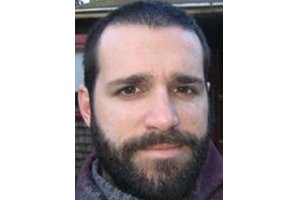 MA, Global Environmental Policy, 2005
After having lived and worked internationally for three years following college, Timothy Burroughs was interested in pursuing a graduate education with a few essential characteristics: coursework in international environmental policy-making and the opportunity to learn experientially through internships at institutions that affect federal policy. The Global Environmental Policy (GEP) program in the School of International Service (SIS) was exactly what he was looking for.
At SIS, Burroughs was able to participate in internships at the U.S. Environmental Protection Agency's Climate Change Division and at the House Resource Committee on Capitol Hill. Finally, the GEP program allowed for flexibility in pursuing coursework that included environmental science, quantitative analysis, and environmental policy and law.
Burroughs now lives in Berkeley, California, and works for ICLEI-Local Governments for Sustainability, an international nonprofit that assists municipal governments in their efforts to reduce the emissions that cause global warming. In the U.S., leading the way is action to protect climate at the local government level. Burroughs provides technical assistance to city government officials as they embark on the process of measuring their climate impact and implementing policies to reduce that impact.