Alumni Success Story
Feeling at Home, Away From Home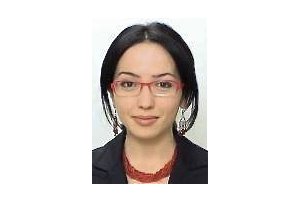 MA, International Development, 2007
Home Country: Uzbekistan
Zukhra Shaabdullaeva's research at American University's School of International Service (SIS) focused on transition in the former Soviet Union and its impact on gender.
Her SIS experience was beneficial to her in many ways, as she notes, "I realized my major goal of getting the International Development degree at one of the best schools in the U.S. The university welcomes a great number of international students annually. The hospitality of the staff makes one feel at home. Another advantage of the school is its location in the U.S. capital, which provides many professional opportunities and accesses to events of global importance."
Shaabdullaeva didn't hesitate to make use of Washington, DC's many resources, as she interned at the American Cancer Society as an International Affairs Intern, FINCA International (a microfinance charity), as a Social Performance Monitoring Research Fellow, and HasNa Inc. (a cross-cultural organization), as a Program Evaluation Intern.