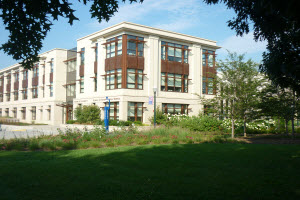 All events will take place in the School of International Service (SIS) Building

Schedule of Events
Paper and Presentation Guidelines

Click here to read the Call for Papers

1st Annual Washington D.C.-area Undergraduate International Affairs Research Conference
April 26-27, 2013
School of International Service, American University, Washington DC
Application Deadline: March 11, 2013


Conference Announcement
The School of International Service at American University is excited to host the 1st annual Washington D.C.-area APSIA Undergraduate International Affairs Research Conference on April 26-27, 2013. This conference will feature distinguished research conducted by undergraduates from the Washington D.C.-area APSIA schools with undergraduate international affairs programs (American University, Georgetown University, George Washington University). The conference will open with an international affairs expert round table followed by a keynote address from a prominent figure in the study and teaching of international affairs. A series of panel discussions featuring leading undergraduate research papers and presentations will follow. Faculty members from the School of International Service, together with guest experts, will participate in the panel discussions and will also evaluate the undergraduate papers and presentations for awards. A 1st place overall best paper prize of $500 will be awarded. In addition, a runner-up best paper prize of $250 and a best presentation prize of $250 will be awarded.


Submission Guidelines
This conference is open to undergraduate students from Washington D.C.-area APSIA schools (American University, George Washington University, and Georgetown Universities). Submission proposals for oral presentations should be submitted via the conference website link (above) and should include a paper abstract of no more than 300 words, a letter of recommendation from a faculty advisor, and complete contact information. Full details are available on the conference website. Proposals should emphasize completed (or nearly-completed) research rather than intended research. Proposals will be judged on their originality, significance, and relevance to the field of international affairs research (broadly defined).


Deadlines
Application Deadline: March 4, 2013
Notification of Acceptance: March 25, 2013
Final Papers Due: April 19, 2013
Presentation Materials Due: April 24, 2013



Conference Committee
Dr. Patrick Thaddeus Jackson, Associate Dean for Undergraduate Education, SIS
Dr. Rose Shinko, Undergraduate Program Director, SIS
Dr. Aaron P. Boesenecker, Undergraduate Research Coordinator, SIS
Dr. Brian Cramer, Professorial Lecturer, SIS

All informational inquiries should be directed to SIS Undergraduate Research Coordinator, Dr. Aaron P. Boesenecker (boesenec@american.edu).