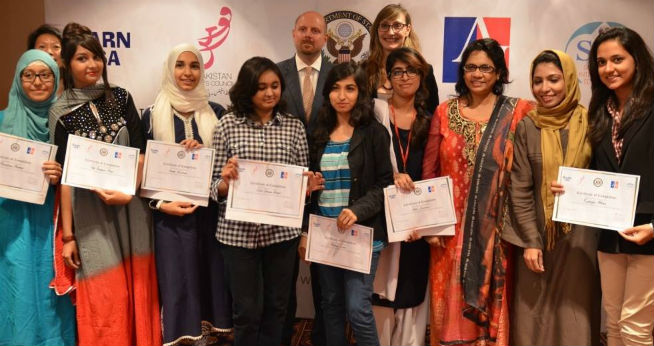 A Prosperous Future for Pakistan Starts by Supporting Pakistani Women


Around the world, increasing rates of women's economic participation has a quantifiable, profound impact on a country's competitiveness and economic growth. While Pakistan has made progress on improving the status of Pakistani women, they are still only 22% of the workforce.

The US-Pakistan Women's Council was launched by Secretary Clinton in September 2012.The Council is a public-private partnership between the U.S. State Department and American University (AU), supported by the Organization for Pakistani Entrepreneurs (OPEN). We are working with Pakistani and U.S. leaders in industry, academia and civil society to increase economic opportunities for women. We are focused on promoting entrepreneurship, employment, and education.

(Above: 2014 Summer Sisters reception hosted by US Consulate Karachi, attended by Ambassador Richard Olason and Consular General Brian Heath, Consulate staff, and iEARN staff).
Secretary Kerry visits Pakistan
During his remarks at the U.S.-Pakistan Strategic Dialogue Ministerial on January 13th, Secretary Kerry said, "I am particularly proud of our cooperation through the US-Pakistan Women's Council." Both sides expressed satisfaction with the activities of the US-Pakistan Women's Council and welcomed the forthcoming launch of the Women's Entrepreneurship Center (WECREATE) in Islamabad, the newest Council-affiliated program. In addition, both sides committed to focus on women's issues in the March Economic and Finance Working Groups. 
Remarks: http://goo.gl/HVxxln
Fact sheet: http://goo.gl/ECtnu7
Joint Statement: http://goo.gl/PZOLYG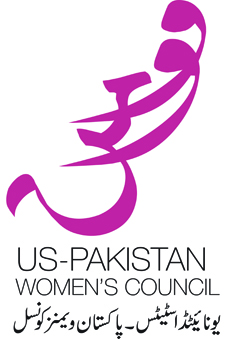 Elevate yourself to such a level, that before deciding each destiny, God himself asks you: 'Tell me, what do you wish to do next?'
 – Muhammad Iqbal