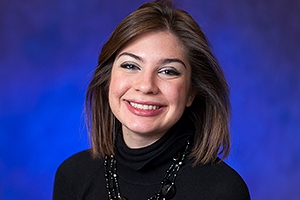 Joanna Sobieski
Class of 2015
Major: Film and Media Arts
Minor: Education
Hometown: Voorhees, NJ
Favorite SOC Courses:
Visual Literacy
Writing for Communication
Writing for Visual Media
Classroom in the Wild (Chesapeake Bay)
Producing for Environmental and Wildlife Film
Motion Graphics I

Internship Experience:
Missions Media intern, National Geographic
PBS Parents Intern at the Public Broadcasting Service

Extracurricular Activities:
"Founder/Treasurer, Pitches be Trippin'"
Student worker, New Media Center
Best Moments in SOC:
Quadrupling her communication skills in just a few short months while taking Professor Menke-Fish's Visual Literacy class her freshman year. For her class's final client project she helped film a conference for a non-profit organization that supports families treating loved ones with eating disorders and that was a powerful experience in teamwork, diligence, and realizing the power of media to help connect people and advocate for change.
Having an awesome time helping shoot "Greatest Scene Ever" once a month in the Media Production Center studio with ATEC professors Greg Smith and Paul Oehlers.
Getting a job at AU's Discover the World of Communication program for high school students brought her experience as a SOC student to a full circle- when she participated in the program as a junior in high school she discovered not only the kind of work she wanted to pursue, but also her undying love for AU.
I never thought I could grow and learn so much in such a short amount of time as I did taking Classroom in the Wild Chesapeake Bay- as a film student I feel like my skills and my passion for my craft expanded tenfold, and I was reintroduced to my love of conservation and the outdoors. That said, what was perhaps the greatest part of the week-long course was coming from the experience with a completely new group of people that I can now honestly call true friends. It was an absolutely phenomenal experience that I'd highly recommend to anyone interested in environmental filmmaking!

Personal Website/Blog: