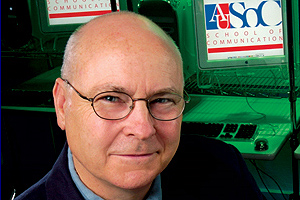 As an SOC alumnus, you belong to a powerful network of more than 9,000 highly successful professionals, practicing in virtually every corner of the world and every part of our disciplines.
We're committed to making your school a vibrant community of practice; one that brings together scholars, students and alums to reinvent our professions for a digital age.
To do this, we are raising funds to build a new home for SOC, one located in a completely renovated McKinley building.
To see the plans for a new McKinley Building - and to learn about alums already working to make them a reality - visit A new SOC.
Take a moment to explore our site. Then reconnect. We look forward to working with you.
Larry Kirkman
Dean