About John Ficara - comments by Bill Gentile
I chose John Ficara for the current edition of Featured Professional because his path to video follows that of so many of us who began as still photographers. John's path crossed mine decades ago when we both worked for Newsweek Magazine, John as a White House photographer based in the Washington, DC, area, and I as the magazine's Contract Photographer for Latin America and the Caribbean based in Nicaragua.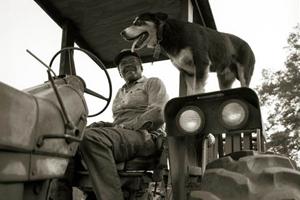 For many years, John traveled the globe as an editorial photographer for Newsweek, photographing domestic and international news and politics. His assignments have taken him to 84 countries around the world. He covered the White House for Newsweek through five presidential campaigns and four administrations and has produced 38 cover images for Newsweek as well as covers for a variety of domestic and international magazines.
He has won numerous awards and honors including a DESI for his Newsweek Magazine cover photograph of Pope John Paul II in the Philippines and in 1992, a National Headliners Award for "Feature Photography" for his Persian Gulf coverage leading up to the war. His photographs have received awards from World Press Photo, the National Press Photographers Association and the White House News Photographers Association. His editorial work has appeared in editions of American Photography, which honors the best in American photography in editorial, advertising and fine art. Most recently, a selection of his images appear in book projects Maryland 24/7 and A Day in the Life of the U.S. Armed Forces.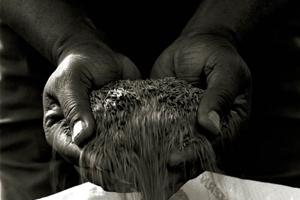 I believe some of John's best and most important work appears in The American Black Farmers Project, in which he documents the disappearing black family farmer in America. That body of work has been awarded the White House News Photographers Documentary Grant and the National Press Photographers/Nikon Documentary Sabbatical Grant. The project resulted in the critically acclaimed book BLACK FARMERS IN AMERICA, published by the University Press of Kentucky. Also, the Reginald F. Lewis Museum in Baltimore is traveling, DISTANT ECHOES: BLACK FARMERS IN AMERICA, a collection of sixty images from this project, around the United States.
Get to know John and some his work at his site, http://www.johnficara.com/index.html.
Watch this powerful video for a look at some of his pictures and to hear John discuss The American Black Farmers Project: http://www.photographychannel.tv/video/ficara.html.
Though John still is transitioning into video, his route is one with which many still photographers are very familiar. The methodology that we call "backpack journalism" is, in fact, based more on the tradition and techniques of documentary photojournalism as opposed as the techniques used to produce the 6 o'clock news. You can see some of John's video work at http://www.johnficara.com/pages/4/Multimedia/Multimedia.