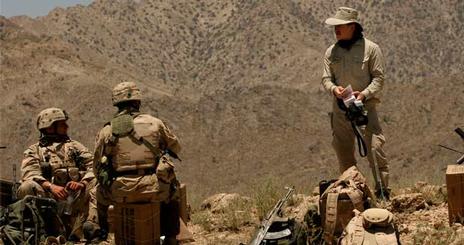 Masters in their Trade
The Backpack Journalism Project enjoys a wealth of insight from experienced journalists, photographers and documentary filmmakers around the country.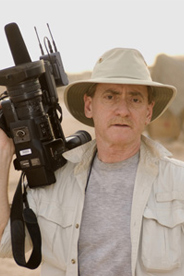 Bill Gentile - Director
Bill Gentile is an independent journalist and documentary filmmaker teaching at American University in Washington, DC. His career spans three decades, five continents and nearly every facet of journalism and mass communication, most especially visual communication, or visual storytelling. He is a pioneer of "backpack journalism" and today he is one of the craft's most noted practitioners.
Gentile began in 1977 as reporter for the Mexico City News and correspondent for United Press International (UPI) based in Mexico City. He covered the 1979 Sandinista Revolution in Nicaragua. He spent two years as editor on UPI's Foreign Desk in New York, then moved to Nicaragua and became Newsweek Magazine's Contract Photographer for Latin America and the Caribbean. His book of photographs, "Nicaragua," won the Overseas Press Club Award for Excellence. He covered the U.S.-backed Contra War in Nicaragua and the Salvadoran Civil War in the 1980s; the U.S. invasion of Panama; the 1994 invasion of Haiti, the ongoing conflict with Cuba the 1990-91 Persian Gulf War and the subsequent wars in Iraq and Afghanistan.
In 1995 Gentile went to work for Video News International (VNI), precursor of The New York Times Television Company. He has completed assignments for The Learning Channel, the Discovery Channel, National Geographic Television, ABC's Nightline With Ted Koppel, NOW With Bill Moyers, NOW hosted by David Brancaccio, Court TV and Lion TV. He shared the Robert F. Kennedy Award for Human Rights Reporting, Honorable Mention, for a story on rape during the 1994 Rwanda Genocide. He shared two National Emmy Awards and was nominated for two others.
His recent works include "Nurses Needed," about the nursing shortage across the United States, and "Afghanistan: The Forgotten War," about America's deepening involvement in that Central Asian country. Broadcast in 2008 by NOW on PBS, the stories were named NOW's Number 1 and Number 3, respectively, most popular of the year. For the Afghanistan piece, Gentile was nominated for a national Emmy Award.
Sam Meddis
Sam Meddis is the video team lead at USA TODAY, overseeing an award-winning group of video journalists and helping to develop an ambitious digital video strategy focused on expanding production and spreading visual-storytelling skills across the newsroom. He is also pursuing a Masters in Interdisciplinary Studies, with a concentration in video, at George Mason University.  
Sam began leading the video team in November, 2010, as part of a major newsroom restructuring intended to transform the organization from a newspaper into a multi-platform media company. He was previously a deputy managing editor, a role in which he helped oversee news coverage and operations of usatoday.com, coordinated training programs for print and online editorial staff and supervised the editorial technology group.  
He is a founding member both of usatoday.com and USA TODAY the newspaper. Beginning at the paper's founding in 1982, he served as lead reporter covering the U.S. Justice Department, FBI and CIA. In 1995, he became technology editor for usatoday.com, after proposing that the fledgling website consolidate its technology coverage in a distinct Tech section. (Yes, Sam actually got paid to surf the Web in the Internet's heyday!)  
His reporting has won a number of awards, including: a Silver Gavel Award from the American Bar Association, a Unity Award for Investigative Reporting from Lincoln University's Department of Journalism, a Champion of Justice award from the National Association of Criminal Defense Lawyers and a public service award from Investigative Reporters & Editors.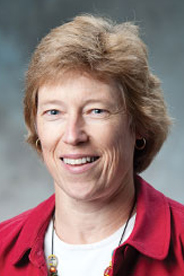 Peg Achterman
Peg Achterman (B.A. University of Washington–1982, History & Communications; M.S. Syracuse University–1983, Broadcast Journalism) is pursuing her PhD following a 20+ year career in broadcasting. Her research examines changes within newspaper newsrooms and the impact on photographers as they add video and multimedia to newspaper websites.
During summer breaks she is a software instructor and developer, traveling the Americas, Europe and the Middle East teaching newsroom employees the joys of non-linear editing and digital workflow. Prior to this work with Thomson/Grass Valley she spent 17 years in the local television news business–-much of her career was spent at KING Television in Seattle where she was a TV News Photographer. The highlights of this shooting career included regional National Press Photographer Association awards and service as a national judge for the NPPA Photographer of the Year and Station of the Year competitions. Memorable stories span some of Western Washington State's big news years-–including following Washington apples to Japan, candidates on the trail and WTO protesters on the streets-–as well as the usual campaigns, earthquakes and floods.
Following her first job as a full-time photographer in Anchorage, Alaska (KTUU), Peg accepted a teaching position in the Peoples' Republic of China. There she witnessed the student strikes and protests of Tiananmen Square in 1989. Peg lives with her amazing dog Skye in a 100-yr-old house in the Wallingford neighborhood of Seattle. She is active with the choir and various committees at University Presbyterian Church.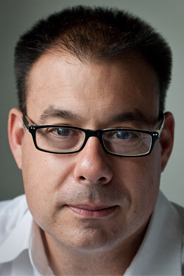 Scott Anger
Scott Anger is an award-winning, independent journalist, photographer and documentary filmmaker whose work has spanned every medium over the past 25 years.  He is currently on a one-year sabbatical from his position as the Director of Video at The Los Angeles Times.
As a freelance photojournalist, Scott worked on assignment for a number of leading publications. In 1996, he began producing radio stories for National Public Radio and the British Broadcasting Corporation both in the U.S. and while living in Southeast Asia.
From 1998 to 2000, Scott was Voice of America's bureau chief based in Islamabad from where he covered Pakistan, Afghanistan and Central Asia.  He established and staffed one of only five foreign news bureaus that operated fulltime under the Taliban regime in Kabul.
After the attacks on the United States in 2001, Scott began reporting, field producing and shooting films for the documentary program FRONTLINE on PBS.  Since then, he has helped produce seven films for the program including two that have been awarded the Alfred I. duPont Award for Excellence in Journalism, television's highest journalism award.
In addition to his current affairs work, Scott has helped produce four independent documentary films: Home Front (SHOWTIME), Greensboro; Closer to the Truth (PBS/theatrical),Witnesses to a Secret War (PBS) and The Lost Bird Project (in production).
Scott also teaches and consults with individuals and organizations about video journalism, documentary film production and multimedia storytelling strategy.
Mary Angela Bock
Mary Angela Bock is a former journalist turned academic, completing her PhD at the Annenberg School for Communication at the University of Pennsylvania. Her dissertation was the culmination of a two-year study of video journalism work practices in the U.S. and the U.K.  She has been published in the Encyclopedia of Journalism, Visual Communication Quarterly, and the International Journal of Press and Policies.  She is currently a professor in the Speech and Theatre Department of Kutztown University, Kutztown, Pennsylvania, where she teaches courses on media, new media and communication theory. Prior to her PhD, Bock worked in television news, as a reporter ad KCCI in Des Moines and as an  assignment editor and field producer for WPVI-TV in Philadelphia.  She has also worked as a print reporter, a radio news reader and a public relations associate. Bock volunteers with the Lehigh Valley Red Cross as a marketing advisor.  She lives in Delaware County, Pennsylvania, with her husband and two daughters.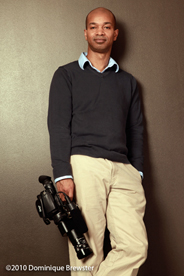 David Dunkley Gyimah
Briton David Dunkley Gyimah is an international award winning videojournalist, senior lecturer at the University of Westminster (London), an artist in residence at London's Southbank Centre and publisher of Viewmagazine.tv, Mrdot.co.uk and www.viewmag.blogspot.com. He has worked across radio, television, design and advertising over 23 years in various positions for the BBC (Newsnight), Channel 4 News (UK), World Service, and ABC News in South Africa, and set up the first bilateral videojournalism programme series between Ghana and South African in 1997. 
David is a recipient of the Knight Batten Award First Place for Innovation in Journalism and was shortlisted as a WeMedia (Miami) Game Changer. He was one of the first NUJ accredited videojournalists in the UK with Channel One TV in 1994 and has since taught journalists and students around the world e.g. The Financial Times, Press Association, Chicago Sun Times and An hanar in Beirut. David is a regular conference speaker e.g. SXSW (Texas), World Association of newspapers, ONA (NY) and NewsRewired (UK) and for the last two years has been a juror for the UK's Royal Television Society (RTS) Broadcast News Innovation Awards. 
He is a 15 year member of Chatham House, and council member of the UK University- broadcast industry accrediting body BJTC. Described by Apple as a One Man Hurricane, David's been on the web since 1995 and is currently completing his PhD and publishing his first book on video this year.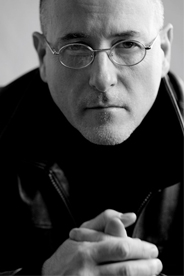 David Leeson
Pulitzer Prize-winning photojournalist David Leeson began his career at the Abilene Reporter-News in 1977. In 1982 he moved to New Orleans as a staff photographer for the Times-Picayune. He joined the photo staff of the Dallas Morning News in 1984 where he remained until 2008. He now owns Protege Films, a video production company specializing in documentary films, as well as still photography.  He also teaches at University of Texas at Dallas.
His assignments for newspapers took him to more than 60 countries and numerous world conflicts. He was a finalist for the Pulitzer three times prior to winning the award in 2004.  The Pulitzer Prize for Breaking News Photography was awarded to him, along with colleague Cheryl Diaz Meyer, for photographs made in 2003 while on the front lines during the American invasion of Iraq. He has also won two Robert F. Kennedy Journalsim Awards and numerous regional, state and national awards.
In the fall of 2000, he began shooting video for the Dallas Morning News making him the first staff photographer in the nation shooting video full-time for a newspaper. Since then he has completed more than seven documentary films.
In 2006, Leeson was named Innovator of the Year in Photojournalism by American Photo magazine for his work using frame grabs for newspaper daily still assignments.
Two of his documentaries from the war also won honors. War Stories (2003) won a National Headliners award, a national Edward R. Murrow Award and a regional Emmy Award for best television documentary.  Dust to Dust (2004) was named a finalist for best short film at the USA Film Festival. He won a second Emmy in 2007 as producer/editor of combat footage from Afghanistan.
Leeson is a graduate of Abilene Christian University, is married and has five children.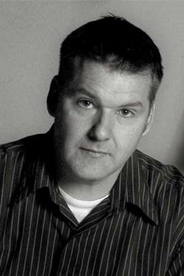 Colin Mulvany
Colin Mulvany is a multimedia producer and staff photographer at The Spokesman-Review, a 90,000-circulation newspaper that covers eastern Washington and North Idaho.
After 18 years as a staff photojournalist, Mulvany made the transition to online storytelling by becoming his newspaper's first multimedia producer in 2004. Since that time, he has produced hundreds of video feature stories and audio slideshows for his newspaper's Spokesman.com website.
As multimedia editor in 2008, Mulvany trained 14 reporters, photographers and online producers to shoot and edit video. He also helped the editorial department transition to a more multimedia-focused workflow.
Mulvany has been honored for his photography and multimedia in Pictures of the Year International, Best of Photojournalism, Society of Newspaper Design, the National Headliners Awards and the NPPA's Monthly Multimedia Contest.
In his spare time, Mulvany produces a popular industry blog called Mastering Multimedia, coaches and speaks at video storytelling workshops around the country and is the National Press Photographers Association Monthly Multimedia Contest chairman.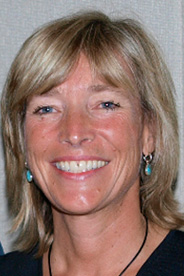 Maggie Burnette Stogner

Maggie Burnette Stogner is president of Blue Bear Films, a media design and production company of documentaries and cultural exhibitions. Recent projects include the award-winning, world-touring: Tutankhamun and the Golden Pharaohs narrated by Omar Shariff; Real Pirates: the Untold Story of the Whydah from Slave Ship to Pirate Ship narrated by Lou Gossett Jr.; Afghanistan: Hidden Treasures narrated by author of The Kite Runner Khaled Hosseini; and, Tutankhamun: the Golden King and Great Pharaohs narrated by Harrison Ford.
From 1995 to 2005, Maggie was a producer and then Senior Producer of National Geographic's weekly documentary programs Explorer and Ultimate Explorer, which won numerous Emmys, a Peabody and a Dupont award under her supervision. She is a seasoned film and video professional with over 25 years of experience making documentaries about extraordinary stories and people.
Maggie's graduate degree is from Stanford University. She teaches Advanced Writing for Documentary and other film and media arts courses at American University in Washington D.C., and contributes to AU's Center for Social Media and Center for Environmental Filmmaking. She serves on the board of CINE, is a voting member of the Academy of TV Arts and Sciences, and is a member of AAM's Media and Technology committee.