Journalism
Best Use of Backpack Journalism
Almost all broadcast operations and many newspaper websites are using some variation of the backpack journalism method. To do it well, takes a fundamental understanding of the kinds of stories that are best told this way.  
NBC's Whitaker cites the work of Richard Engel, NBC News' chief foreign correspondent. "While covering the Iraq invasion and its immediate aftermath, Richard was keeping a personal diary with his own little video camera. When he got back to the States, he took that material and turned it into an hour-long documentary that won all the awards." (story continues below)

---
Tips from the Pros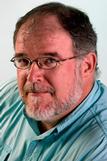 CHUCK FADLEY
Video Journalist, The Miami Herald
"A piece that has a story structure of beginning-middle-end; the piece that gives new insight, revelations, or resolutions; the piece that tugs at the heartstrings or fires emotions."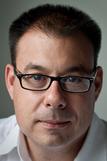 SCOTT ANGER
latimes.com
"Visual stories with character-driven narrative arc, and when the journalist has the time to allow events to play out before the camera. The working method is like observational documentary filmmaking or documentary still photojournalism."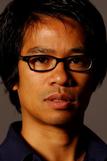 BEN DE LA CRUZ
Senior Video Producer, washingtonpost.com
"On a basic level, video must create in the audience the equivalent of the NPR 'driveway moment', something so compelling that you can't get our of your car because you just have to keep listening."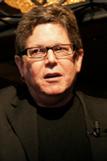 MICHAEL ROSENBLUM
Veteran video journalist credited with inventing and naming the backpack journalism method
"If you can watch a video story with the sound off and understand it, then it is a successful video story."
Photo Credit (from top): Photo by Patric Farrell. Photo by Brent Foster. Photo courtesy of Michael Rosenblum.
What this method cannot do is replace other types of reporting. Backpack journalism should be seen as a refinement of an existing method, not a replacement. Broadcast instructor Green has created a series of questions that can help journalists decide whether using the backpack approach makes sense:  
• First, ask yourself why are you using video? Is it because everyone else is? Does it warrant the cost and manpower time? Does it contribute to storytelling and give your community/audience the information they need? 

• Second, be selective in choosing your stories. 

• Third, break your visual stories into categories (one-day turnaround, longer turn-around) and have a number of each. 

• Fourth, have realistic expectations about what backpack journalism stories can and cannot do.  
• Fifth, only have staff members who WANT to take this job on do so. Forcing the issue will create animosity and it may spill over into the final product.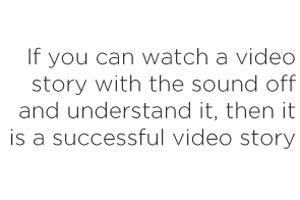 Story types clearly dictate the best medium with which to tell them. And there is room for many kinds. This point was demonstrated by Seattletimes.com producer Tiffany Campbell at the 2009 Online News Association. Campbell showed a video clip of a truck accident shot by a Times staff photographer with an inexpensive flip video camera. The video began as he drove directly under a truck teetering on the edge of the overpass above him. His excited voice reflected the sense of danger and the slight camera motion created by filming as he drove, yielded a "cinema verite" effect that seemed to be amateur in execution. Yet it conveyed a kind of authenticity not captured by the more conventional "standup" shot of a reporter a safe distance from the scene.