Journalism
Role of Technology
Technology has made backpack journalism possible. Innovations such as tiny, high-definition video cameras; WIFI-enabled laptops; satellite phones that can transmit digital video files are all necessary tools.  
Technology under development may be equally transformative. For example, the new Digital Single Lens Reflex cameras (DSLR) that have the capacity to do both still photographs and video are ready for creative experimentation.  
Meanwhile media companies are tinkering with new content models in hopes of finding a product for which audiences will pay. While they are motivated by the need to find revenue to support journalism content creation, the innovations could significantly alter the way videos are produced and consumed. The wider use of mobile devices may push production of more tightly shot and cropped video, "to get people to the scene" than it does for video shown on sweeping wide-screen televisions, explains Peg Achterman, a former video photographer in the Seattle market and now an associate professor of communication at Northwest University. John Poole, a multimedia producer at NPR elaborates. "The more time you spend with any platform or medium, the more you can understand what works in that particular space." He says part of the creative process is "searching for the specifics that can bring a story to life in a particular medium or on a particular display device." Mark Whitaker, NBC Washington bureau chief says achieving quality for the big screen, which is harder, results in even better quality for small screens. "Whatever you see on that small screen has to also be projected on that big screen. The good news is that it makes us better. We'll be more successful producing video for the small screen because we have the discipline to produce high quality for the big screen."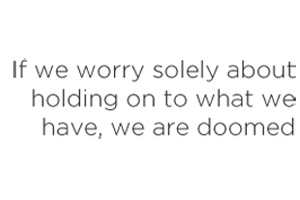 Another consequence of the last quarter-century's revolution in communication technologies has been the splintering of audience into distinct demographic groups and niche segments. The arrival of the "500 channel" cable universe in the early 1990's was swiftly followed by the explosion of "video-on-demand" (VOD) via the Internet. The web birthed YouTube in 2006, a venue on which 20 hours of video are uploaded every minute of the day. Now consumers can turn to an endless stream of niche-interest videos on any number of devices to provide the information and entertainment that they previously obtained from radio, television and newspapers. Audience consumption time has become the new scarcity.  
This change in consumption habits spurs the need to repurpose content across platforms to reach as many niche audiences as possible. This intrigues former Dallas Morning News video journalist David Leeson. "The benefit of using video as a content-gathering medium is that one can produce an audio story that works as a radio piece or it could be turned into a written piece, worked together with still photos to produce an audio slideshow for the web or be presented as a pure video that could be turned into television, website, or a DVD offering." One can even break a documentary project into a form of installation." Leeson did this with his documentary on war photographers, "At War," which he edited into 49 video podcasts. Similarly, Gentile generated 23 hours of content for the 22-minute Afghanistan piece for NOW. ""All 23 hours of that material belong to me. I can re-edit or re-package that material to create a feature-length documentary for independent distribution."  
Technological changes have also transformed journalists. A profession that saw only minor change for most of the last century, journalism is now in a constant state of flux. Journalists have learned that keeping abreast of change is the key to continued employment and the industry's future. "If we worry soley about holding on to what we have, we are doomed." cautions Joe Krebs, co-anchor for News4Today in Washington D.C. He says the focus must be on "what is the new next thing we are creating (through) changes in technology and approach and how can we make it as good as it can be."
Growth in Video Consumption | Best Use of Backpack Journalism