Journalism
The Role of the Backpack Journalism Project
Most backpack journalists start as reporters or photographers and are skilled at using either words or visuals to tell a story. Backpack journalism requires that they know how to do both.  
De la Cruz of washingtonpost.com came to video storytelling with a background as a writer and musician. He had a feel for video editing "because music teaches a lot about rhythm, but the thing I was missing was a good sense of visuals." He had to learn how to "to catch emotions, gestures, use color and light - all that stuff - so that the camera is more than just a recording device." Critical to his growth was the learning environment at washingtonpost.com. "It was very organic as we figured out what worked for video storytelling, flowing from newspaper concepts."  
De la Cruz was lucky. So are the journalists at KGTV10News in San Diego. There Joe Little provides two weeks of one-on-one training just to introduce key concepts. "The first week is solid shooting; the second week is all editing." The rest of the skills and concepts are learned by rubbing elbows with colleagues in the newsroom.  
But for most people who want to learn how to tell stories visually, no such newsroom exists.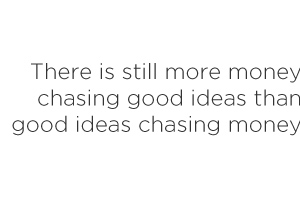 The Backpack Journalism Project at American University has been established to meet the compelling need for a systematic approach to training this method. The breath of technological fluency, the mastering of storytelling techniques, and understanding standards and ethics that guide practitioners demand a structured process. In conjunction with the university, Gentile offers Backpack Journalism Workshops, four-day intensive shooting, editing and critiquing sessions. The university's program is expanding to include advanced courses on shooting, interviewing, producing, writing, sound, narrating and editing to culminate in a Backpack Journalism Certificate. 
American University recognizes the value and potential of backpack journalism and wants to nurture its growth. Guided by the school's mission to "act on our values through social responsibility and service" AU seeks to create a community of backpack journalists who will learn from experts and industry pioneers, help shape standards of ethics and quality and become the next generation of leaders in this emerging profession.