The New Voice of the British Virgin Islands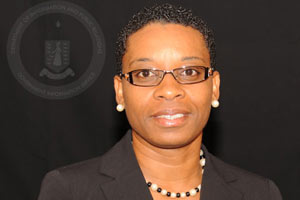 Arliene T. Penn, BA '09/MA '10, is now the voice of the British Virgin Islands as the Director of Communications in the Premier's Office. Penn, who took up her post October 1,  holds a BA in Journalism and a MA in Public Communication with honors from the American University School of Communication, Washington, D.C.  Penn also holds a Master of Science Degree in Leadership from Capella University, School of Business and Technology.   

During her time at AU, Mrs. Penn served as Graduate Assistant to the Director of Public Communications in Spring 2010.  She also worked as Public Relations Intern with Ricochet Public Relations in New York in the Summer and Fall of 2010.
His Excellency the Governor Mr. Boyd McCleary, CMG, CVO acting on the advice of the Public Service Commission, approved the appointment.

Penn joined the Public Service in February, 2004 and was appointed as Assistant Information Officer, Department of Information & Public Relations. She was appointed to act as Information Officer I in 2004 and was subsequently confirmed in the post until her recent appointment.  During this period she was assigned to work in the Ministry of Communications and Works, Ministry of Natural Resources & Labour, Ministry of Education & Culture and Premier's Office. 

As Director of Communications Penn will serve as Press Secretary to the Premier and manage his or her public profile; write speeches and messages; coordinate requests and media enquiries from local, regional and international press. Additionally, she will advise Ministers and members of Government on how to deal with the media, help them maintain a positive image and avoid negative media coverage; and oversee and provide overall strategic direction for the Department of Information and Public Relations, among other duties.