After Hours and Weekend Activities
Activities will be updated when additional special events or opportunities become available. All listed activities are included in the housing and dining fee per two-week, three-week, and four-week sessions. Students who commute to class daily may sign up on the first day of the session for activities and pay $25.00 per activity.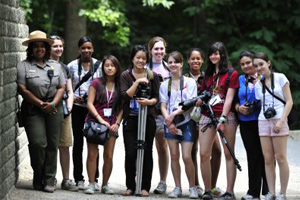 Session 2 - Sunday, June 29

• 12-4pm Students fly into DCA or train into Union Station
• 1-4pm Students living on campus check in and tour AU's campus
• 6 pm Icebreakers, Pizza Welcome Dinner, Orientation to AU

Welcome to American University! Students living on campus arrive today. Those needing a ride from Reagan National Airport or Union Station should arrive between 12:00 p.m. and 4:00 p.m. The Teaching Assistants will meet you at the gate! (We must have flight arrival information in advance.) After arrival, check into Hughes Hall. Then take a tour of the campus and participate in our pizza welcome dinner.

Monday, June 30

• 8:30am Welcome Reception in MGC for morning classes
• 12:30pm Welcome reception in MGC for afternoon classes
• EagleBucks dinner, National Cathedral & Ice Cream Social
Students and parents are welcome to join us for the welcome reception on the first day of classes to meet their professors and teaching assistants. After classes are over, students will visit the National Cathedral, an aesthetically beautiful building, located in Northwest Washington, and just a short walk from the American University campus.
Tuesday, July 2

• EagleBucks dinner
• Play games and watch a movie on campus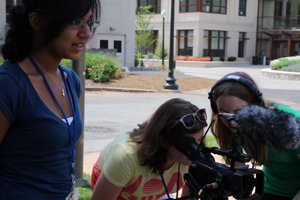 Wednesday, July 2
• Cruise along the Potomac River and enjoy the waterside view of famous DC landmarks

Thursday, July 3

• EagleBucks Dinner
• Swim and watch a movie on campus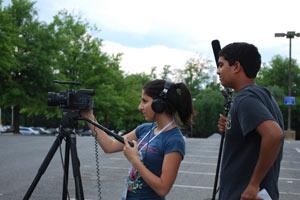 Friday, July 4
• EagleBucks dinner
• Celebrate Independence Day on the National Mall with live concerts, firework displays, food and friends! What better way to celebrate the 4th of July than in the nation's capital!

Saturday, July 5
• Visit the Newseum, DC's most interactive museum with a view of the Capitol
• Shop and see a movie in Georgetown, a high-end section of DC on the waterfront
The Newseum is DC's most interactive museum on all things news and media related. The museum features the front pages of local, national and international newspapers, a Pulitzer Prize winning photography exhibit, a 9/11 exhibit and part of the Berlin Wall. Georgetown is a neighborhood located in the Northwest quadrant of Washington, D.C., along the Potomac River waterfront. The primary commercial corridors of Georgetown are M Street and Wisconsin Avenue, which are popular for their high-end shops, bars, and restaurants.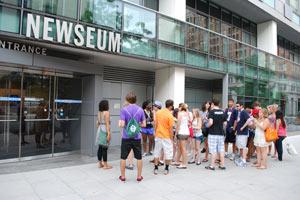 Sunday, July 6

• Washington Nationals vs. Chicago Cubs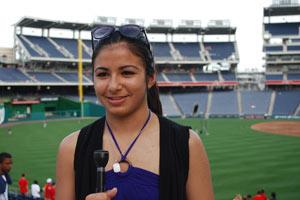 Enjoy a warm summer afternoon at the beautiful Nationals Stadium at Navy Yard. Cheer on the players, snack on a hot dog or nachos with your friends and sing karaoke with the presidents!

Monday, July 7

• EagleBucks dinner
• AU Admissions Info Session
• Play games and watch a movie on campus
After a busy first week and a full weekend, students get some time to relax on campus. Take advantage of Jacobs Fitness center to use the gym or the pool, get a game of frisbee started on the quad, or watch a movie on the big screen in Weschler Theater.
Tuesday, July 8
• EagleBucks dinner
• NSLC Correspondence Ball with DJ
The NSLC Correspondence Ball with a DJ pumping tunes and everyone on the dance floor having a great time. This will certainly be a memorable night.
Wednesday, July 9

• EagleBucks dinner
• Attend an outdoor concert at Strathmore, a cultural and artistic venue in North Bethesda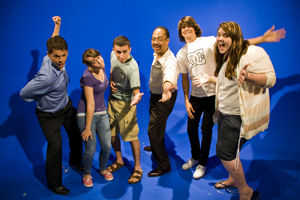 Thursday, July 10

• EagleBucks dinner
• Kickball and DWC Talent Show

Time to revisit your favorite gym class game… KICKBALL!!! That's right - we'll be organizing a program-wide kickball game on an official NCAA-size baseball field. The winners of the kickball game will get to brag about the big win. Then it's time for the DWC Talent Show - the perfect opportunity to show off your skills and creativity.

Friday, July 11

• 9am Presentations & Screenings (Families Welcome)
• 12pm All students check out and depart
Today is the day we have all been waiting for; the showcase of all your work! Students, friends and families are invited to join us on campus at American University at 9am to hear presentations, watch student films, view photography and share experiences from session one of Discover the World of Communication.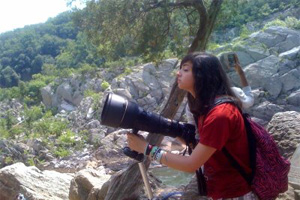 Say Goodbye! See you again next summer…or when you return as a full-time student at American University!