Discover the World of Communication Faculty
Our award-winning professors and faculty come from all walks of life and backgrounds, ranging from journalism to film to public relations.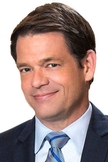 Tucker Barnes joined the Fox 5 Storm Force in November 2003 and works as a weather producer and on-air meteorologist.
When he is not on the air he can often be found in the Fox 5 Weather Center helping to prepare and produce weather forecasts for Fox 5 Morning News. Raised in the Washington area, Tucker's passion for the weather began at an early age when his interest in hurricanes and big East Coast Nor'easters storm led him to follow national severe weather patterns. He loves this area of the country and the challenges it presents in forecasting. Born in New England, Tucker graduated from the University of California, Berkeley and completed his graduate work at the University of Maryland, College Park.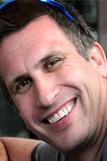 Larry Levin spent his career in the publishing industry as a photographer, photo agent and photo editor.
He earned an MFA in Film and Electronic Media at American University. While working on his degree he was a production intern on NBC's hit show The West Wing and as a set photographer for The Apprentice. His thesis project, based on the photographic documentation of the Great Depression, is distributed by Films.com. Currently he continues freelancing as a photographer and photo editor and is an adjunct professor at American University in Washington, D.C. Levin is member of the National Press Photographers Association and is a past national president of the American Society of Picture Professionals.

Alison Raffaldt holds an MFA degree from American University School of Communication's Film & Media Arts Department.
She has been part of the "Discover the World of Communication" program for the past 5 years. In the Spring of 2014 Alison taught at Pfeiffer University in North Carolina. She produced, wrote, and edited for the weekly television program, "The Environmental Journal," in Saint Paul, MN and for four years she owned a production company in Kannapolis, NC that produced documentaries on subjects such as "Community Theatre," "The Question of Evil," and numerous short "vanity" documentaries. Alison produced "Shifting Gears," an original film that she wrote, directed, and edited.In 2012 she produced short films at the Washington Business Journal about CEO's from many of Washington DC's successful companies. Currently Alison is producing a documentary called, "Sticker Shock."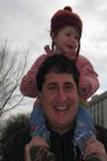 Josh Barr has worked for The Washington Post since October 1995. He is a 1994 graduate of Lafayette College, where he majored in American Studies.
He is a 1994 graduate of Lafayette College, where he majored in American Studies. Before coming to the Post, he interned as a reporter at The Express-Times in Easton, Pennsylvania, and was a reporter and sports editor at the Journal Messenger in Manassas. At the Post, he has written about the Redskins, Capitals and Wizards; covered the Orioles, Navy football and University of Maryland football and basketball as well as NASCAR racing. He currently writes about high school sports and college recruiting.
Margot Susca is a journalism lecturer at American University in Washington, D.C.
Margot is a graduate of the Columbia University Graduate School of Journalism where she studied the fundamentals of urban reporting, feature writing and breaking news in the months after the September 11 terrorist attacks. She has worked as a reporter in New York, Massachusetts, Connecticut and Florida, where the Society of Professional Journalists recognized her investigative work on high school graduation rates and the GED. She earned her doctorate in Mass Communication from The Florida State University in 2012. Her current work focuses on violent video games and culture, media institutions and democracy, and digital media law and policy.
Iwan Bagus was born in Jakarta, Indonesia. He began his career on the other side of the camera, working as a model in South East Asia for more than 10 years.
While modeling, he received a B.A. in Economics in Jakarta and before he moved to Washington, D.C. to pursue his education further. He earned his MS in Engineering from George Washington University and MA in Film Production from American University. Currently, Iwan is the Head of Photography concentration at the University of the District of Columbia, and a Professorial Lecturer at American University.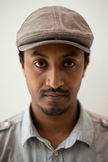 Abel Tilahun earned his BFA in Sculpture from Addis Ababa University and his MA in Fine Art from Adams State University.
He keeps an active studio practice in Addis Ababa and Washington, D.C. He is an adjunct professor in American University's School of Communication. Abel's skill set includes 2D and 3D animation, digital imaging, motion graphics, and sculpture. You can view some of Abel's artwork at abeltilahun.com and his demo reel on Vimeo.com.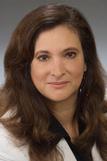 Gemma Puglisi is an award-winning media strategist and producer with more than 25 years of experience.
During her career she has worked in broadcast news, public relations, entertainment and the financial sector, where she was a market reporter/media relations specialist for NASDAQ. Her SOC classes have won recognition from The Washington Post, the Washington Times, the Washington Mystics of the WNBA and other organizations. Puglisi is often sought as an expert on crisis public relations, media issues, and women in communications. In 2006, she received the Order of the Star and was knighted by the Republic of Italy for her contributions to education and promoting Italian language and culture.
Angela Pinaglia is an educator, photographer and filmmaker, finishing up her MFA in Film and Electronic Media at American University.
This is her fourth summer working with Discover the World of Communication, where she is the Associate Director and also teaches Backpack Journalism and Digital Photography. She co-founded Constant Movement Cinema in 2014, a video production company committed to crafting engaging, high-quality visual products. Angela also teaches as an adjunct professor at American University. Before moving to Washington, DC in 2011, Angela worked in education for nine years in her hometown of Miami. She received a B.A. in English from the University of Florida in 2002.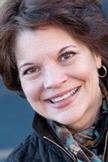 Ann Timmons has a background as a professional stage and screen actor, voice-over talent, and corporate spokesperson.
Currently Ann splits her time consulting as a valued speech coach to private clients, non-profits, and businesses, and writing and producing her award-winning plays. At American, Ann has been an assistant professor in the College of Arts and Sciences as well as the School of Public Affairs. 2017 marks Ann's 12th summer with DWC! Ann received her Master of Fine Arts in Acting from the University of Illinois.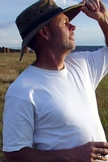 Steven Holloway has worked as a Producer/Director, Cinematographer, Director of Photography and Editor on a variety 16 and 35mm film and digital documentaries and commercial spots for over twenty-five years.
During that time he has traveled extensively, both domestically and internationally, to film projects that have aired nationally on PBS, Discovery Channel, National Geographic Television and the BBC. He has also directed, shot and edited numerous award winning documentary and dramatic shorts. Steven has a BS degree in photography and filmmaking from the Rochester Institute of Technology and a MS degree in Producing for Film and Video from American University.