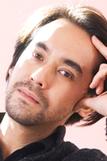 Iwan Bagus was born in Jakarta, Indonesia. He began his career on the other side of the camera, working as a model in South East Asia for more than 10 years. While modeling, he received a B.A. in Economics in Jakarta and before he moved to Washington, D.C. to pursue his education further. He earned his MS in Engineering from George Washington University and MA in Film Production from American University. Currently, Iwan is the Head of Photography concentration at the University of the District of Columbia, and a Professorial Lecturer at American University.

Kyle "Kylos" Brannon (Assistant Professor, American University) is a filmmaker, motion graphic artist, and VJ. He has worked on exhibit media in the Brown v. Board National Historic Site, the U.S. Botanical Gardens, Historic Jamestowne, the National Constitution Center and other venues. He co-produced and directed with SOC Professor Leena Jayaswal An Impression: Dischord Records, a short documentary that screened at festivals nationally. With Prof Claudia Myers, Kylos developed and produced a web series titled Stage Fright. The series premiered on NBC4 website in October 2011 and received 3 awards at the 2012 LAWEBFEST. As a VJ, Kylos mixes video projections at events in numerous local venues, including The Black Cat, U Street Music Hall & 930 Club. Currently Kylos is in preproduction for a new web series titled Billets Doux, an adaptation of a short story by Wendy Wimmer.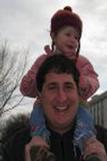 Josh Barr has worked for The Washington Post since October 1995. He is a 1994 graduate of Lafayette College, where he majored in American Studies. Before coming to the Post, he interned as a reporter at The Express-Times in Easton, Pennsylvania, and was a reporter and sports editor at the Journal Messenger in Manassas. At the Post, he has written about the Redskins, Capitals and Wizards; covered the Orioles, Navy football and University of Maryland football and basketball as well as NASCAR racing. He currently writes about high school sports and college recruiting.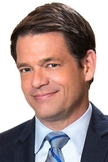 Tucker Barnes joined the Fox 5 Storm Force in November 2003 and works as a weather producer and on-air meteorologist. When he is not on the air he can often be found in the Fox 5 Weather Center helping to prepare and produce weather forecasts for Fox 5 Morning News. Raised in the Washington area, Tucker's passion for the weather began at an early age when his interest in hurricanes and big East Coast Nor'easters storm led him to follow national severe weather patterns. He loves this area of the country and the challenges it presents in forecasting. Born in New England, Tucker graduated from the University of California, Berkeley and completed his graduate work at the University of Maryland, College Park.
Logan Combest-Friedman has been working and living in Africa for the last 4 years making short films for various organizations, including The United Nations Population Fund (UNFPA), Population Services International (PSI), the United States Embassy of Cotonou, The Integrated Family Health Project (PISAF), AfricaRice, 2SCALE, and The World Food Program. He graduated with a B.A. in Film and Media Arts from American University in 2011. While at American University he completed various domestic and international projects, both fiction and documentary. One of his documentaries, Nicas en un Pais de Ticos, was nominated for 4 awards at the Visions Film Festival in Washington, D.C.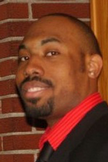 Emanuel Cooper is a Washington DC native and has been surrounded with audio most of his life. He is going into his fourth year as the Computer and Audio Technician at the Katzen arts Center where concerts, lectures, and recitals are held. As a result of years to the service, he is proficient in recording and mixing music.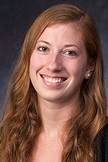 Nicole Davies is the program coordinator for American University's University College program and the founder and director of Get It Called, a website working to bring the U.S. synchronized skating community together on one interface. She has developed and managed numerous digital brands in higher education, non-profit, and athletic markets. This is her seventh summer with Discover the World of Communication and her fourth summer teaching the Social Media 101 course. Nicole is a graduate of American University's School of Communication with a B.A. in Public Communication and Spanish and an M.A. in Media Entrepreneurship.

Patrick Flynn is an award-winning filmmaker, playwright, and web series creator based in Washington, DC. His series I Live with This won Outstanding Series and Outstanding Writing at the 2012 L.A. Webfest. His plays have been staged at the New York International Fringe Festival, the Capital Fringe Festival, and the Grand Opera House in Wilmington, Delaware. Patrick is a frequent participant in the 48 Hour Film Project and has received several accolades for his short films including Best Screenplay, Best Sound Design, 2 Audience Awards, and 4 "Best of City" selections in both Los Angeles and Washington, DC. He is an professor at American University's School of Communication and is represented by Abrams Artists Agency's New Media department.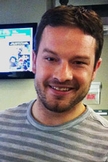 Jason Fraley is an award-winning Film Critic for WTOP, the highest rated radio station in Washington D.C. and the most profitable station in the country. He is also the founder of TheFilmSpectrum.com, which The Washington Post praised for its "lengthy, spirited reviews … with the ethos of a true film aficionado." He received his B.A. in Journalism at the University of Maryland and his M.F.A. in Film &Electronic Media at American University. This is his second year teaching the DWC program.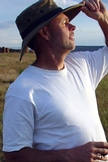 Steven Holloway has worked as a Producer/Director, Cinematographer, Director of Photography and Editor on a variety 16 and 35mm film and digital documentaries and commercial spots for over twenty-five years. During that time he has traveled extensively, both domestically and internationally, to film projects that have aired nationally on PBS, Discovery Channel, National Geographic Television and the BBC. He has also directed, shot and edited numerous award winning documentary and dramatic shorts. Steven has a BS degree in photography and filmmaking from the Rochester Institute of Technology and a MS degree in Producing for Film and Video from American University.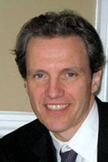 Brian Judy has 20 years' experience designing and developing interactive projects and animation for a variety of industries, including commercial games, advertising, fine art, education and health care. Brian founded and operates Red Aphid, a creative studio that makes games, interactives, web projects and animation both as client work and for independent release. Red Aphid strives to embed a unique twist in our projects to create new ideas and experiences. The studio has consulted on projects for PBS, Lufthansa, WebMD, Dish Network, Scholastic, Weekly Reader, and Children's National Medical Center.Previously Brian worked as a game artist and developer for Sierra Online and Viacom.Brian has an MFA in Art and Technology from the School of the Art Institute of Chicago and a BS in Computer Science from the University of Maryland.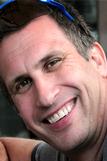 Larry Levin spent his career in the publishing industry as a photographer, photo agent and photo editor. He earned an MFA in Film and Electronic Media at American University. While working on his degree he was a production intern on NBC's hit show The West Wing and as a set photographer for The Apprentice. His thesis project, based on the photographic documentation of the Great Depression, is distributed by Films.com. Currently he continues freelancing as a photographer and photo editor and is an adjunct professor at American University in Washington, D.C. Levin is member of the National Press Photographers Association and is a past national president of the American Society of Picture Professionals.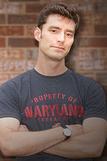 Ned McFadden was born and raised in Baltimore, Maryland. He graduated in 1993 with a degree in Visual Arts from University of Maryland–Baltimore County. He teaches Media Productions at Eastern Middle School's Humanities and Communication Arts Magnet in Silver Spring, Maryland. He has freelanced as a cinematographer, worked as a portrait photographer, and taught animation workshops at the Capitol Children's Museum. This will be Ned's sixth summer teaching Screenwriting and Video Production for DWC. Ned's work has been shown at Maryland Art Place, Theater Project, Homebody, Good Love, The Great Frame Up, Left Bank, Coldwell Banker, Dumbarton, Touchstone Gallery and the Oregon Ballet Theater. He lives in Olney, Maryland with his wife, Melanie, and daughter, Lauren.
Lynne Perri is a full-time professor of Journalism and managing editor of the Investigative Reporting Workshop, a professional news organization focusing on corporate and government accountability. She teaches The Fundamentals of News Design;Digital News and Social Media;Reporting;and Feature Writing. She is a former deputy managing editor for Graphics and Photography at USA TODAY, where she conceptualized illustrations, graphics, maps and photo packages for all sections of the newspaper and website, and wrote occasional features and book reviews. She was a reporter and editor at The Tampa Tribune and the Tallahassee Democrat. 
Angela Pinaglia is an educator, photographer and filmmaker, finishing up her MFA in Film and Electronic Media at American University. This is her fourth summer working with Discover the World of Communication, where she is the Associate Director and also teaches Backpack Journalism and Digital Photography. She co-founded Constant Movement Cinema in 2014, a video production company committed to crafting engaging, high-quality visual products. Angela also teaches as an adjunct professor at American University. Before moving to Washington, DC in 2011, Angela worked in education for nine years in her hometown of Miami. She received a B.A. in English from the University of Florida in 2002.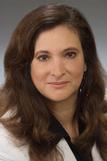 Gemma Puglisi is an award-winning media strategist and producer with more than 25 years of experience. During her career she has worked in broadcast news, public relations, entertainment and the financial sector, where she was a market reporter/media relations specialist for NASDAQ. Her SOC classes have won recognition from The Washington Post, the Washington Times, the Washington Mystics of the WNBA and other organizations. Puglisi is often sought as an expert on crisis public relations, media issues, and women in communications. In 2006, she received the Order of the Star and was knighted by the Republic of Italy for her contributions to education and promoting Italian language and culture.

Alison L. Raffaldt holds an MFA degree from American University School of Communication's Film & Media Arts Department. She has been part of the "Discover the World of Communication" program for the past 5 years. In the Spring of 2014 Alison taught at Pfeiffer University in North Carolina. She produce, wrote, and edited for the weekly television program, "The Environmental Journal," in Saint Paul, MN and for four years she owned a production company in Kannapolis, NC that produced documentaries on subjects such as "Community Theatre," "The question of Evil," and numerous short "vanity" documentaries. Alison produced "Shifting Gears," an original film that she wrote, directed, and edited.In 2012 she produced short films at the Washington Business Journal about CEO's from many of Washington DC's successful companies. Currently Alison is producing a documentary called, "Sticker Shock."
Virgie Townsend is a writer living in the D.C. area. Her short stories have been featured in such publications as Tin House's Flash Fridays, Gargoyle, and Bartleby Snopes, as well as the anthologies SmokeLong Quarterly: The Best of the First Ten Years and Best of Pif, Volume One. She has contributed essays to the Washington Post, the Huffington Post, and The Toast. Virgie received her B.S. in journalism, magna cum laude, from the S.I. Newhouse School of Public Communications at Syracuse University, and is a bar-admitted attorney in Colorado. She works as the senior editor of communications and social media at the Association of State and Territorial Health Officials.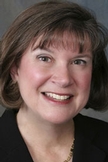 Jan Schaffer, executive director of J-Lab, runs one of the nation's most successful incubators for news entrepreneurs and innovators and is a leading thinker on the emerging new media landscape. A Pulitzer Prize winner for The Philadelphia Inquirer, she left daily journalism to lead pioneering journalism initiatives in civic journalism, interactive and participatory journalism and citizen media ventures. She launched J-Lab in 2002 to help newsrooms use digital technologies to engage people in important public issues.

Margot Susca is a journalism lecturer at American University in Washington, D.C. Margot is a graduate of the Columbia University Graduate School of Journalism where she studied the fundamentals of urban reporting, feature writing and breaking news in the months after the September 11 terrorist attacks. She has worked as a reporter in New York, Massachusetts, Connecticut and Florida, where the Society of Professional Journalists recognized her investigative work on high school graduation rates and the GED. She earned her doctorate in Mass Communication from The Florida State University in 2012. Her current work focuses on violent video games and culture, media institutions and democracy, and digital media law and policy.
Teighe (pronounced "teeg") Thorsen is a local video editor and graphic designer. She's currently working on her MFA in Film & Electronic Media at American University and teaches graphic design at Boston University's Center for Digital Imaging Arts in Georgetown. Teighe has worked for Fox and American Public Television, among others, and has produced media for the Smithsonian Museums and nation television.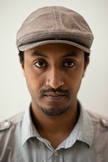 Abel Tilahun earned his BFA in Sculpture from Addis Ababa University and his MA in Fine Art from Adams State University. He keeps an active studio practice in Addis Ababa and Washington, D.C. He is an adjunct professor in American University's School of Communication. Abel's skill set includes 2D and 3D animation, digital imaging, motion graphics, and sculpture. You can view some of Abel's artwork at abeltilahun.com and his demo reel on Vimeo.com.
Ann Timmons (http://www.anntimmons.com/) has a background as a professional stage and screen actor, voice-over talent, and corporate spokesperson. Currently Ann splits her time consulting as a valued speech coach to private clients, non-profits, and businesses, and writing and producing her award-winning plays. At American, Ann has been an assistant professor in the College of Arts and Sciences as well as the School of Public Affairs. 2015 marks  Ann's tenth summer with DWC! Ann received her Master of Fine Arts in Acting from the University of Illinois.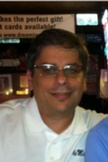 Scott Zucker has worked for USA TODAY since 2005. He is currently an assistant managing editor in Sports. He previously ran both USA TODAY's sports enterprise and investigation and NFL desks. A native of New Jersey, he is a proud graduation of The American University's School of Communication, majoring in journalism. Scott previous worked for Baseball Weekly and United Press International as a writer and editor. He has covered everything from high school sports to the Super Bowl and World Series throughout his career.

Jacquie Lee is a sophomore in the School of Communcation currently majoring in Journalism while also planning to minor in Arab Societies. She is a contributing writer to The Eagle, American's student newspaper. This is her first year working for DWC, but as a junior in high school she participated in the program and loved it. She hopes to give back to a program that gave so much to her!

Emilie Matarese is a rising junior at the University of Arizona, studying Spanish interpretation. She is from Arlington, Virginia and loves to dance any chance she gets! This is Emilie's second year working at DWC and she is excited for another fun summer with all the students!

Alex Mazzarisi is a rising senior studying Public Communications and Anthropology at American University. Originally from New Jersey, she is a contributing writer for American Way of Life Magazine (AWOL) and a news anchor, reporter and editor for American University Television. In addition to filming and reporting, Alex enjoys volunteering at DC Central Kitchen, going on excursions with AU Outdoors and producing local honey with AU's beekeeping club. Alex has worked for major communication organizations including iHeartMedia and National Geographic Channel. As both a returning staff member and an alumni of DWC, she is so excited to work for Sarah Menke-Fish and meet all of the incoming students.
Audrey Schreiber is a rising senior in the School Of Communications. She majors in Public Communication with minors in Anthropology and Marketing. Hailing from Pittsburgh PA, she is an avid fan of all Pittsburgh sports and sandwiches with coleslaw on them. She has most recently interned for Washington City Paper as an events and marketing intern. She has also interned for the American University Athletic Communications Department as a producer for the AU sports teams. She is the current President of Alpha Phi Omega- community service fraternity. Audrey's extracurricular activities include dancing, writing, and running through the streets of DC. This will be her second summer with DWC.

Margaret Hayford graduated from AU with a B.A. in Film and in Graphic Design. This is her 2nd time working as a TA for the DWC. Margaret comes from Northern Virginia and will be attending School of Visual Arts for her MFA in the fall. She enjoys cartoons, graphic novels, movies, and trying new cuisines.

Anna Rutenbeck is a rising senior in SOC, majoring in film and media art. She has a particular interest in photography, and in addition to working for DWC, works for the AU photo lab as a teaching assistant and lab assistant. In her free time she likes listening to music, going places, and drinking too much coffee.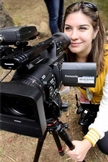 Joanna Sobieski, a recent graduate of American University's School of Communication, could not be more thrilled return to DWC for a third summer! During her time at American she taught students to use creative software programs in the library's New Media Center, worked as a program associate with the University College program, held internships at National Geographic and the Public Broadcasting Service, and founded AU's newest all-female a cappella group, Pitches Be Trippin'. Joanna proudly stands by SOC's philosophy of "Media that Matters" and aspires to produce educational media that inspires children to care about their world and the people in it- whether on a neighborhood, national, or international scale. In her spare time, she enjoys exploring museums, hiking, watching/ discussing films, writing, and singing.
Spencer Cox while studying business, has a strong passion for photography and videography. Growing up in Los Angeles, California provided plenty of opportunities to explore these fields in professional settings. Fun facts about Spencer: he can ride a unicycle, play guitar, and he is in a movie.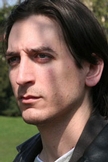 Wesley Hunt is a cinematographer and surrealist with over 10 years experience in short, low-budget, and student filmmaking. 2014 ASC student heritage nominee.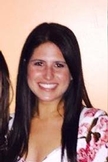 Emma Barnett is a rising senior in the school of communications at Pennsylvania State University. Emma is a member of the sorority Alpha Sigma Alpha and currently holds the position of events organizer, coordinating social activities and formal events for this greek life organization. She has lived in the Washington DC area her whole life. This is her first time working as a TA for the DWC and she can't wait!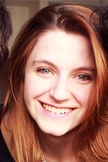 Francesca Cromartie is a photographer, videographer, editor, writer, actor and environmentalist putting her efforts towards motivating our society to take better care of our planet. She is particularly interested in making media for children. A recent graduate of AU (BA Film, BA Environmental Studies), she is currently working on a children's book and is editing for a video series called Young Voices for the Planet. If you have any questions about editing (particularly in Final Cut 7, X, and Premiere) feel free to ask. She worked in the New Media Center at AU for three years and is happy to give editing advice and trouble shooting.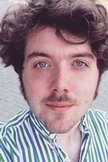 Hey folks, my name is Jacob Atkins and I'm a three-time transfer student at American University. Originally from Brunswick, Maine, my interest in journalism (and unyielding travel bug) has brought me on some interesting journeys. Whether filming a promotional documentary for a non-profit in Haiti, publishing articles about a Quechua indigenous school in Ecuador, or being the productions/acquisitions intern for News2Share- I'm passionate about journalism and truly excited to expand my horizons this summer through Discover World of Communication.

Jillian Hanson is a film and media studies and economics student at American University. Jillian is an outdoors enthusiast, avid movie-watcher, reader, feminist, runner, and laugher-lover. Academically, Jillian is interested in development economics and both documentary and narrative film. She has participated in numerous environmental documentary film projects and has written and directed one short narrative film. This is Jillian's first year with DWC and she is so excited to share her passion for storytelling!
John Bair is a rising junior studying English with a minor in screenwriting at Clemson University in South Carolina. I was born in DC and grew up in Bethesda, Maryland where I went to Landon from 3rd through 12th grade. At Clemson, I am a performing member of the improv group Mock Turtle Soup and a brother in the fraternity Phi Delta Theta. I have also written for the student-run Greek Gazette, a newspaper about the various Greek Life events happening around campus.One day I'd love to move to Los Angeles and write or produce movies. This is my first year working for DWC and I'm excited to see what we accomplish this summer.
Kristen Luft is from Raleigh, North Carolina and just completed her freshman year at American University. During her time at American, she was an active member of ATV and AU's all-female A cappella group, Treble in Paradise. Kristen participated in DWC as a junior in high school and is super excited to spend another fun summer in DC, but this time as a TA!
Logan Combest-Friedman has been working and living in Africa for the last 4 years making short films for various organizations, including The United Nations Population Fund (UNFPA), Population Services International (PSI), the United States Embassy of Cotonou, The Integrated Family Health Project (PISAF), AfricaRice, 2SCALE, and The World Food Program. He graduated with a B.A. in Film and Media Arts from American University in 2011. While at American University he completed various domestic and international projects, both fiction and documentary. One of his documentaries, Nicas en un Pais de Ticos, was nominated for 4 awards at the Visions Film Festival in Washington, D.C.

Mary Rutenbeck is a rising sophomore at Wake Forest University in Winston-Salem, North Carolina. This is her first year working as a TA for DWC. Although she has not declared a major, she has a strong interest in digital photography and is excited to learn more about different aspects of communications. She has lived in Colorado and Vermont and her family has recently moved to Washington, D.C. She loves music, being outdoors, and food!