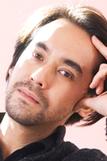 Iwan Bagus was born in Jakarta, Indonesia. He began his career on the other side of the camera, working as a model in South East Asia for more than 10 years. While modeling, he received a B.A. in Economics in Jakarta and before he moved to Washington, D.C. to pursue his education further. He earned his MS in Engineering from George Washington University and MA in Film Production from American University.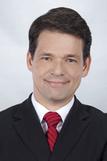 Tucker Barnes joined the Fox 5 Storm Force in November 2003 and works as a weather producer and on-air meteorologist. When he is not on the air he can often be found in the Fox 5 Weather Center helping to prepare and produce weather forecasts for Fox 5 Morning News. Raised in the Washington area, Tucker's passion for the weather began at an early age when his interest in hurricanes and big East Coast Nor'easters storm led him to follow national severe weather patterns. He loves this area of the country and the challenges it presents in forecasting. Born in New England, Tucker graduated from the University of California, Berkeley and completed his graduate work at the University of Maryland, College Park.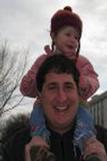 Josh Barr has worked for The Washington Post since October 1995. He is a 1994 graduate of Lafayette College, where he majored in American Studies. Before coming to the Post, he interned as a reporter at The Express-Times in Easton, Pennsylvania, and was a reporter and sports editor at the Journal Messenger in Manassas. At the Post, he has written about the Redskins, Capitals and Wizards; covered the Orioles, Navy football and University of Maryland football and basketball as well as NASCAR racing. He currently writes about high school sports and college recruiting.

Kylos Brannon is an Assistant Professor at American University as well as a filmmaker, motion graphic designer, photographer and VJ. His work with exhibit media has appeared in the Brown v. Board National Historic Site, the U.S. Botanical Gardens, Historic Jamestowne, the National Constitution Center and other venues. Many of these programs have won Tellys, Golden Eagle and Aurora awards. He co-produced and directed with SOC faculty member Leena Jayaswal An Impression: Dischord Records, a short documentary screened at festivals nationally. Currently, Kylos mixes video projections at a monthly D.C. event, BLISS, and has VJ'd for such international DJs as Moby, MSTRKRFT and DJ Tittsworth. STILL, Kylos first feature length film, is currently in post production. Kylos and Prof Middents (LIT), organized The American Visions DIY 48 - a 48 hr film contest that took place in September 2009.Kylos directed the music video for Will Eastman's remix of Ruby Isle's "So Damn High" (Kindercore Records). Video premiered on Magnet Magazine's website in January.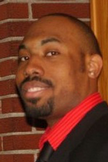 Emanuel Cooper is a Washington DC native and has been surrounded with audio most of his life. He is going into his fourth year as the Computer and Audio Technician at the Katzen arts Center where concerts, lectures, and recitals are held. As a result of years to the service, he is proficient in recording and mixing music.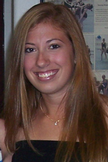 Nicole Davies is the communications and digital coordinator for American University's University College program, and a graduate of American University with a B.A. in Public Communication and Spanish. This is her fifth summer with Discover the World of Communication and her second summer teaching the Social Media 101 course. This fall Nicole will return to the School of Communication as a student in pursuit of a master's degree in Media Entrepreneurship.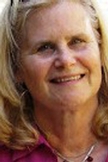 Gay Degani has published on-line and in print including The Best of Every Day Fiction editions (fourth forthcoming) and her own collection, Pomegranate Stories. She is the founder-editor emeritus of EDF's Flash Fiction Chronicles, a staff editor at Smokelong Quarterly, and blogs at Words in Place where a list of her online and print fiction can be found. She's had two stories nominated for Pushcart consideration and won the 11th Annual Glass Woman Prize for her flash piece, "Something about L.A."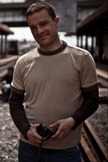 Jason Fraley is the Film Critic for WTOP and founder of TheFilmSpectrum.com, which The Washington Post praised for its "lengthy, spirited reviews … with the ethos of a true film aficionado." He received his B.A. in Journalism at the University of Maryland and his M.F.A. in Film & Electronic Media at American University. His first feature-length screenplay, "Cinemagic," was a Quarterfinalist in The Academy's Nicholl Fellowships, and he is currently writing his fourth feature-length script.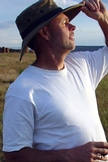 Steven Holloway has worked as a Producer/Director, Cinematographer, Director of Photography and Editor on a variety 16 and 35mm film and digital documentaries and commercial spots for over twenty-five years. During that time he has traveled extensively, both domestically and internationally, to film projects that have aired nationally on PBS, Discovery Channel, National Geographic Television and the BBC. He has also directed, shot and edited numerous award winning documentary and dramatic shorts. Steven has a BS degree in photography and filmmaking from the Rochester Institute of Technology and a MS degree in Producing for Film and Video from American University.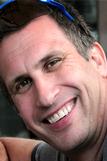 Larry Levin spent his career in the publishing industry as a photographer, photo agent and photo editor. He earned an MFA in Film and Electronic Media at American University. While working on his degree he was a production intern on NBC's hit show The West Wing and as a set photographer for The Apprentice. His thesis project, based on the photographic documentation of the Great Depression, is distributed by Films.com. Currently he continues freelancing as a photographer and photo editor and is an adjunct professor at American University in Washington, D.C. Levin is member of the National Press Photographers Association and is a past national president of the American Society of Picture Professionals.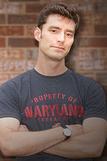 Ned McFadden was born and raised in Baltimore, Maryland. He graduated in 1993 with a degree in Visual Arts from University of Maryland–Baltimore County. He teaches Media Productions at Eastern Middle School's Humanities and Communication Arts Magnet in Silver Spring, Maryland. He has freelanced as a cinematographer, worked as a portrait photographer, and taught animation workshops at the Capitol Children's Museum. This will be Ned's sixth summer teaching Screenwriting and Video Production for DWC. Ned's work has been shown at Maryland Art Place, Theater Project, Homebody, Good Love, The Great Frame Up, Left Bank, Coldwell Banker, Dumbarton, Touchstone Gallery and the Oregon Ballet Theater. He lives in Olney, Maryland with his wife, Melanie, and daughter, Lauren.

Elia Powers is a professional journalist and a breaking news and features reporter. He worked at the Los Angeles Times, Inside Higher Ed and the St. Louis Beacon, covering beats including, higher education, sports and the arts. Powers earned his master's degree in American Culture Studies from Washington University in St. Louis and is currently a first-year Ph.D. student at the University of Maryland's Philip Merrill College of Journalism. His area of research is media/news literacy, and he teaches two discussion sections of the college's undergraduate media literacy course. When not studying, writing articles and teaching, Powers enjoys playing basketball and tennis, and reading nonfiction books.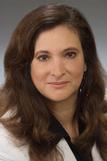 Gemma Puglisi is an award-winning media strategist and producer with more than 25 years of experience. During her career she has worked in broadcast news, public relations, entertainment and the financial sector, where she was a market reporter/media relations specialist for NASDAQ. Her SOC classes have won recognition from The Washington Post, the Washington Times, the Washington Mystics of the WNBA and other organizations. Puglisi is often sought as an expert on crisis public relations, media issues, and women in communications. In 2006, she received the Order of the Star and was knighted by the Republic of Italy for her contributions to education and promoting Italian language and culture.

Alison Raffaldt is an MFA Candidate in the School of Communication's Film & Media Arts Program at American University. She worked for four years as producer, writer, and editor for the weekly television program, "The Environmental Journal," in Saint Paul, MN. For four years she owned a production company in Kannapolis, NC that produced documentaries on subjects such as "Community Theatre," "Buddhism," and numerous short "vanity" documentaries. She produced a short narrative about a suicidal teenager who reaches out to his father for hope, as well as, "Shifting Gears," an original film that she wrote, directed, and edited.
In 2011 she worked at the Washington Business Journal, producing short films about CEO's from many of Washington DC's successful companies. Currently she is producing a documentary called, "Politics, Religion, and Bumper Stickers." (bumperstickermovie.com)
Abel Tilahun is an international artist working primarily in 2D and 3D animation for installations that also frequently include sculpture, composed music, and drawn imagery. He grew up in Addis Ababa, Ethiopia and earned his BFA in Sculpture at the School of Fine Art & Design of Addis Ababa University in 2006. He was the first student at his school to exhibit an animation installation as his thesis project, and he continued this trend by exhibiting a site-specific solo installation at the prestigious Alliance Ethio-Francaise gallery a year later; the exhibition received national press attention as the first full-gallery video installation shown in Ethiopia. In 2007 Abel moved to the United States, where he began work on his MA in Fine Art at Adams State College, which he completed in 2010. He continues to exhibit his animations in numerous shows and film festivals, including his most recent solo exhibition at the Cloyde Snook Gallery, A Generation Projected. You can view some of Abel's artwork at abeltilahun.com and his demo reel on Vimeo.com.

Ann Timmons (http://www.anntimmons.com/) has more than 30 years' experience as a professional stage and screen actor, voice-over talent, and corporate spokesperson. Ann has been an assistant professor in the Theatre and Speech Communications Departments of the City University of New York, the University of the District of Columbia, and American University. Currently she leads acting workshops for adults in Arlington, Virginia. Ann consults as a valued speech coach to several private clients, non-profits, and businesses. She won a number of grants and commissions for her original plays, and has directed many of the Washington's finest professional actors as well as students in public and private schools. A Phi Beta Kappa graduate of Wellesley College, Ann received her Master of Fine Arts in Theatre from the University of Illinois.
Vance Wallace is a passionate student, practitioner and teacher of Game Design who has had the luck and pleasure to work with some of the most well known intellectual properties and platforms of the interactive medium. His credits include both the Tomb Raider and Grand Theft Auto franchises. Recently, Vance worked as a lead designer of iPhone and Facebook games. Prior to entering the game industry he received a Masters of Entertainment Technology from Carnegie Mellon University and a BA in Acting and Directing from the University of Maryland. His favorite game is "Portal".

Mandy Adkins attends the University of Colorado at Boulder. She is studying Broadcast News in the School of Journalism and Mass Communication with a secondary degree in Spanish Literature. On campus, Mandy is involved in an extracurricular sports television program, CU Sportsmag. Here, she is able to work both on camera and in the studio. Growing up a diehard sports fan, Mandy hopes to pursue a career in sports journalism. In the coming year, she will be spending a semester in Spain to further her language skills and understanding of different cultures.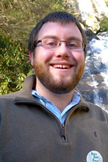 Ryan Babula is a graduate of the Savannah College of Art and Design, earning his Master of Arts in Cinema Studies. Prior to that, he attended Georgia Southern University and worked as the Features editor for the campus' student-run newspaper, "The George-Anne." There, Ryan was awarded 2nd place by the Georgia College Press Association in Best Review, and covered numerous events in and around campus, including a performance by the Jabbawockeez in 2010.
Tony Cohn is a rising sophomore Public Communication/Theatre double major studying at American University. Born and raised in Chicago, IL, Tony enjoys writing, directing, and traveling. During his time at American University, he has been involved in several department and student theatrical productions. Tony has been awarded recognition through the School of Communication for excellence in photography and visual literacy. He is looking forward to joining the DWC team.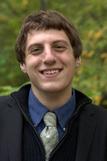 Jonathan Davies is a rising junior currently studying Communication Management and Design, with a concentration in Instructional Technology. This is his second year working as a Teaching Assistant for DWC. During the year he works for Information Technology Services as a Training Specialist. He is also interning with Turning Technologies. During the past year he was a producer of IC-IU a TV show airing on ICTV. In his spare time Jonathan loves to be outdoors, camping, hiking, and enjoying nature. Jonathan is looking forward to spending an epic summer working at DWC!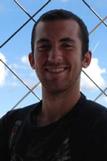 Jeff Della Serra is a rising senior majoring in Film and Media Arts at American University. This is his second year with DWC and he is thrilled to be back as an Assistant Director to the program. Originally from NJ, Jeff has spent the past two years living and freelancing video and graphic design projects here in DC.  During the Fall 2011 semester, he served as a Community Associate for Prof. Sarah Menke-Fish's COMM-105 Visual Literacy class. Jeff wastes most of his time browsing animal videos YouTube and other Internet memes.
Jon Giardiello hails from Wayne, New Jersey and attends Boston University, pursuing dual degrees in Journalism and TV/Film. At BU, he was involved in the school's Community Service Center tutoring children with special needs and worked on the BUTV show Terrier Nation. In the past, Jon won two MSG Varsity "V" Awards for his work on his high school's television station and was employed as a counselor for special needs children.

Noah Gray is an award winning filmmaker and student journalist who combines his passion for politics with his activist spirit to produce documentaries, public service announcements, news packages, and live events that make a difference. Noah reported for CNN during the 2008 election and continues to file packages and do live-shots on issues of importance to his generation. He has also worked behind the scenes on three presidential debates, election returns, and live breaking news coverage for CNN. Noah is studying Broadcast Journalism & Political Science at American University. During his free time, Noah works as a detective aide for the Metropolitan Police Department in Washington DC.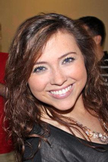 Caroline Harrell is excited to be returning this summer. As a native southerner, Caroline is a Radio, Television and Film major at Auburn University, where she is Station Manager of the campus news station, Eagle Eye TV. At Eagle Eye, Caroline created and produces her own morning talk show, entitled "Wake Up, Auburn!" She is an ESPNU Campus Connection reporter as well as having produced, filmed and edited packages for ESPN Front Row and ESPNU. Due to her work as a reporter and producer for Eagle Eye, she received 2010-2011 Reporter of the Year and Rising Star and 2011-2012 Producer of the Year. Caroline has extensive experience both behind and in front of the camera and can't wait to share it with everyone!
Akili Humphrey was born and raised in Riverside, California and currently lives in Atlanta, Georgia. She is a student at Syracuse University, where she will major in Public Relations. At SU she is involved with the Sports Management Club, the National Association of Black Journalist, Project Feed Me, and is soon to be a peer mentor in the fall. In her spare time Akili enjoys reading, playing softball, catching up on some of the latest movies, and listening to music. She is an alumnus of the Journalism and Mass Communications program and this is her first year on staff.
Bri Joseph is a student at American University. She is currently studying psychology and journalism in the College of Arts and Sciences. At AU, Bri participated in a program called Jumpstart, where she assisted 3-5 year olds enhance their reading and writing skills. Prior to college, Bri played soccer on three teams: Premiere, Olympic Development Program (ODP), and high school. Eventually, Bri made a hard decision to stop playing and try other things. She had learned how to play the guitar in 6th grade and since, has developed a strong passion for music. Following this passion, Bri joined her high school's Drumline/Winter Percussion Ensemble her senior year and can now play 9 instruments.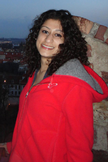 Tarika Lall is a rising senior at American University, with a major in public communication and a minor in marketing. She is from India and has just returned from spending a year studying abroad in London and Rome. She is interested in photography and hopes to get involved with advertising after she graduates. This is her first year with DWC and she's excited to be a part of the team!
Patrick MacCoon attends the University of Tennessee (Knoxville) and studying sports journalism. In his senior year of high school he was sports editor for the school paper that made the switch from print to online and wrote over 100 articles and was awarded Tennessee High School Journalist of the Year. During his first year at UT he worked for the school paper as well, The Daily Beacon, and wrote over 30 sports articles while covering football, baseball, softball, and Lady Vols basketball. He intends to keep writing for the paper throughout college and will be on the UT Athletic Broadcasting staff next year.
Meredith Mann attends the University of Missouri. Meredith is studying Journalism with an emphasis in Strategic Communications while pursuing a minor in Anthropology. At Mizzou, she is involved in the STRIPES Safe-Ride Program, Kappa Delta Sorority, and Invisible Children.

Jordan-Marie Smith is entering her second year at American University as a journalism major. She was born in Tennessee, but was primarily raised in Goldsboro and Greenville, North Carolina. As a freshman at American, she worked for the university president, served as a Crisis Committee Chair for American University's Model United Nations, and became an School of Communications Ambassador. During her inspiring year as a freshman, Jordan found her passions in film with the Visual Literacy course taught by Professor Sarah Menke-Fish. During fall semester she was able to have hands in experience with directing and acting. This is one of the reasons why she is excited to work with Professor Ann Timmons as a teaching assistant for the Acting for Camera and Directing of Camera Discover the World of Communication course. During her sophomore year, she plans to work for Women's Initiative, The Eagle, and her first internship along with he duties from her first year at American. Jordan-Marie also loves to learn about astrophysics, French, and international politics focusing on the United Nations.

Carmen Mason is a rising junior at American University, majoring in Anthropology and Film & Media Arts. Returning for a second Summer, Carmen is also working as Assistant Director to Discover the World of Communication. Originally from San Diego, California, she loves exploring and meeting new people. She is also a lover of all things relating to "art". From photography to film, Carmen is excited to explore more of her passions this Summer.
Lauren Montanaro is a graduate of American University with a B.A. in Law and Society and a minor in Women, Gender and Sexuality Studies. Lauren loves country music, dance, and the Boston Red Sox. During her time at American University, Lauren served as a Resident Assistant for two years with  Housing & Dining Programs.  This is Lauren's second year working as the Resident Assistant for the Discover the World of Communication Program.
Alisa Morse was born and raised in Topeka, Kansas and graduated from American University in Washington, D.C. with a Bachelor of Arts in Film and Media Arts, and minors in Cinema Studies, Biology and Environmental Studies. She also has her M.F.A in Film and Electronic Media with a focus in environmental documentary and education from American University. Alisa worked as Assistant Director of Discover the World of Communications for 4 years, leads courses in cinema studies at American University and is a freelance photojournalist/cinematographer.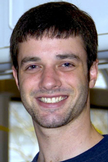 David Mullins is a recent graduate from the School of Communication at American University. He majored in Film and Visual Media with a minor in Marketing.  This is his fourth year with DWC. David has been interested in film for most of his life, and has been writing and directing movies for as long as he can remember. David is originally from Bethesda, Maryland (only two metro stops away from AU!). Other than film, David enjoys listening to music, playing tennis, and acting.
Courtney Ochi was born and raised in Honolulu, Hawaii. She is a student at the University of San Diego where she is studying Communication Studies and Spanish. She hopes to work as an event designer after graduation. At USD, Courtney is very involved with her sorority, Alpha Chi Omega, serving as social chair. She is also a Resident Assistant for first year students and the facilities and operations supervisor at her school's fitness center. Next fall, she will be spending her semester abroad in Madrid.

Angela Pinaglia is a second year graduate student, pursing a Masters of Fine Arts in Film and Electronic Media at American University. After earning a Bachelor of Arts in English from the University of Florida, Angela worked in grants administration for Miami-Dade County Public Schools before founding a private school for low-income students. This is Angela's first summer working with DWC.

Zac Powell is a rising sophomore in the School of Communication at American University, majoring in Public Communications and History. Zac is the SOC Undergraduate Council President and works for the American University Department of Athletics announcing basketball and lacrosse, creating highlight films, game previews, and game programs. He worked at STATS for two years writing game previews for MLB, MLS, and WNBA games, as well as preparing 2012 Olympic Bios. Zac is also an alumnus of DWC as he took Sportswriting & Broadcasting and Public Relations in 2010. He is from Buffalo Grove, Illinois and enjoys playing baseball, spending time with friends, and anything outdoors.
Shanice Reaves is a sophomore at American University from McKenney, Virginia. She is majoring in Public Communication and minoring in Creative Writing and Marketing. This is her first summer as a Teaching Assistant with DWC and she is super excited for the opportunity. Some of Shanice's favorite things are TV show marathons, indie films, listening to music, and writing.
Madhavi Reddi is a rising junior from Charlottesville, Virginia. She is a film and media arts major here at American University as well as a marketing minor. This is her first year as a TA with DWC and she is very excited to be here and become more involved with SOC. Madhavi is also a red belt in tae kwon do, plays the piano and violin, and is a Bharatanatyam dancer (South Indian classical dance). Madhavi eventually hopes to make films one day that preserve and promote the classical performing arts of India.
Xiau-Ling "XL" Wee attends Pitzer College in Claremont, CA. She is a studio art major concentrating in photography, and an anthropology minor. She is on the dance team that involves all 5 of the Claremont colleges, and participates in various dance shows through Pomona College and Scripps College. Until sophomore year of high school, XL competed in acrobatic gymnastics; after this, she was a gymnastics tumbling teacher. She is currently a mentor and video project manager for Girls & Gangs, an organization supporting girls and young women who have been involved with the juvenile justice system. XL loves to travel, go on adventures, and sing at the top of her lungs.
---