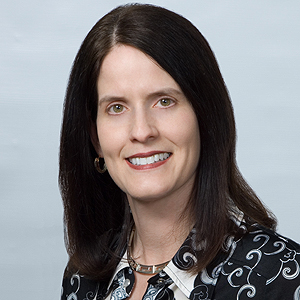 Laura DeNardis
Professor
School of Communication
Dr. Laura DeNardis is a globally recognized Internet governance scholar and a Professor and Associate Dean in the School of Communication at American University in Washington, DC. Her books include The Global War for Internet Governance (Yale University Press 2014); Opening Standards: The Global Politics of Interoperability (MIT Press 2011); Protocol Politics: The Globalization of Internet Governance (MIT Press 2009); and Information Technology in Theory (Thompson 2007 with Pelin Aksoy). With a background in information engineering and a doctorate in Science and Technology Studies (STS), her research studies the social and political implications of Internet technical architecture and governance.

She is an affiliated fellow of the Yale Law School Information Society Project and served as its Executive Director from 2008-2011. She is a Senior Fellow of the Centre for International Governance Innovation (CIGI) and a frequent keynote speaker at the world's most prestigious universities and institutions. She has previously taught at New York University and Yale Law School.

Her expertise and scholarship has been featured in Science Magazine, The Economist, National Public Radio (NPR), New York Times, Time Magazine, Christian Science Monitor, Slate Magazine, Reuters, Forbes, El Pais, La Repubblica, The Atlantic, and the Wall Street Journal.

Dr. DeNardis currently holds an international appointment as the Director of Research for the Global Commission on Internet Governance. Domestically, she is an appointed member of the U.S. Department of State's Advisory Committee on International Communications and Information Policy (ACICIP). She has more than two decades of experience as an expert consultant in Internet governance to Fortune 500 companies, foundations, and government agencies. She holds an AB in Engineering Science from Dartmouth College, an MEng from Cornell University, a PhD in Science and Technology Studies from Virginia Tech, and was awarded a postdoctoral fellowship from Yale Law School.



For more information visit lauradenardis.org

Degrees

PhD in Science and Technology Studies, Virginia Tech, MEng, Cornell University, and AB in Engineering Science, Dartmouth College
Loading ...

OFFICE

SOC - School of Communication
McKinley - 322
FOR THE MEDIA

To request an interview for a
news story, call AU Communications
at 202-885-5950 or submit a request.
Partnerships & Affiliations
Teaching
Fall 2015

COMM-704 Media, Technology & Democracy

COMM-899 Doctoral Dissertation
Spring 2016

COMM-754 Media Law and Policy

COMM-899 Doctoral Dissertation
AU Expert
Area of Expertise: Internet governance; Internet architecture and freedom of expression; Internet technology policies (corporate, technical design, and governmental) related to net neutrality, privacy and reputation online, cybersecurity, Internet standardization, and critical Internet resources such as Internet addresses and the domain name system.

Additional Information: Laura DeNardis is a globally recognized Internet governance scholar whose research addresses the social and political implications of Internet design and policy. Her books include: Information Technology in Theory (2007); Protocol Politics: The Globalization of Internet Governance (2009); Opening Standards: The Global Politics of Interoperability (2011); and a forthcoming book, Global Internet Governance to be published by the Yale University Press. She is a fellow of the Information Society Project at Yale Law School and the vice chair of the Global Internet Governance Academic Network. She was awarded a postdoctoral fellowship at Yale Law School.


Media Relations
To request an interview please call AU Media Relations at 202-885-5950 or submit an interview request form.