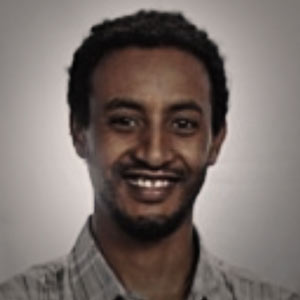 Abel Gebretsadik
Adjunct Instructor
School of Communication
Abel Gebretsadik is an adjunct professor of Film and Media Arts. Abel teaches Digital Imaging. He is an installation artist working primarily in digital art and animation as well as sculpture, composed music, and drawn imagery. He grew up in Addis Ababa, Ethiopia and earned his BFA with distinction in sculpture at the Alle School of Fine Art & Design of Addis Ababa University in 2006. After moving to the United States in 2007, Abel completed his MA in Fine Arts at Adams State College in Southern Colorado in 2010. He has exhibited his art in numerous exhibitions and film festivals, including his most recent solo exhibition at the Cloyde Snook Gallery, A Generation Projected. You can view some of Abel's artwork at abeltilahun.com and his demo reel on Vimeo.com.
Loading ...

FOR THE MEDIA

To request an interview for a
news story, call AU Communications
at 202-885-5950 or submit a request.