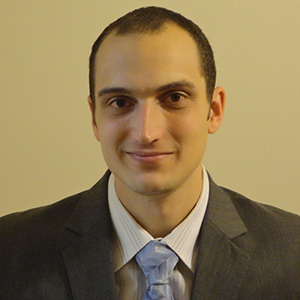 Joseph Erba
Instructor
School of Communication
Joseph Erba, Ph.D. is an instructor of strategic communication in the Public Communication division of the School of Communication. He teaches required undergraduate courses for public relations majors, and mass communication theory and research methods courses for Master's students. He joined the AU faculty in the fall of 2012 from the University of North Carolina at Chapel Hill, where he was a Roy H. Park doctoral fellow. He has also taught communication classes at the University of Corsica, and media ethics and strategic communication classes at the University of North Carolina. Erba's research interests include public relations in higher education, multicultural communication, media representations of racial/ethnic minorities and racial/ethnic identity development. His research goals are to better understand how low income and/or racial/ethnic minority publics interpret media messages and how to enhance communication with these audiences in a culturally relevant manner. Erba has received awards for his research exploring how racial/ethnic minority audiences respond to messages containing racial/ethnic cues from the International Communication Association and the Association for Education in Journalism and Mass Communication. Prior to his doctoral studies, Erba practiced public relations in Kansas City, working for an integrated marketing communications agency.
Loading ...

OFFICE

SOC - School of Communication
McKinley - 245
153 Sports Center Annex
FOR THE MEDIA

To request an interview for a
news story, call AU Communications
at 202-885-5950 or submit a request.