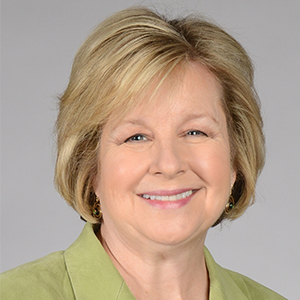 Mindy Fetterman

Adjunct Instructor School of Communication
Bio

Mindy Fetterman is an editor, reporter and newsroom manager who made the "leap" between the newsroom and business side to help come up with ways to make money and build new audiences for editorial content.

Most recently, she was Managing Editor/Content Strategy for USA TODAY – a new position. She worked with advertising, marketing, social media teams and business development to produce new features that would draw ad sponsorships and new readers.

Fetterman worked at USA TODAY since 1987 – five years after the newspaper was started. She was a reporter, assignment editor and Deputy Managing Editor in both the Money and News sections where she ran the National reporting staff. Previously, she was Business Editor of the Dallas Morning News and has worked at the Atlanta Constitution and Chicago Tribune.

Fetterman is a graduate of the University of Kentucky and the mother of one daughter. She lives in Alexandria, Va. She used to own a tiny piece of a pretty good little Thoroughbred filly that won at Churchill Downs, which for a Kentuckian was the thrill of a lifetime.