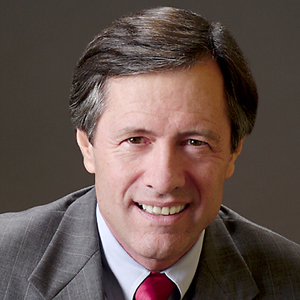 Christopher Palmer
Distinguished Film Producer in Residence
School of Communication
Additional Positions at AU

Director, Center for Environmental Filmmaking

Chris Palmer is a full-time professor of Film and Media Arts. He is also a speaker, author, and environmental and wildlife film producer. He has swum with dolphins and whales, come face-to-face with sharks and Kodiak bears, camped with wolf packs, and waded hip-deep through Everglade swamps. Over the past thirty years, he has spearheaded the production of more than 300 hours of original programming for prime-time television and the IMAX film industry, work that won him and his colleagues many awards, including two Emmys and an Oscar nomination. And from this treasure trove of experience came Shooting in the Wild, his controversial and entertaining memoir about the dark side of wildlife filmmaking. In 2004, Chris joined American University's full-time faculty as Distinguished Film Producer in Residence at the School of Communication. There he founded, and currently directs, the Center for Environmental Filmmaking. Chris is also president of the One World One Ocean Foundation, a multimillion-dollar global media campaign to save the oceans. Visit ChrisPalmerOnline.com for more information about Chris Palmer.

Degrees

BS (First Class Honors) Mechanical Engineering, University College London; MS Ocean Engineering and Naval Architecture, University College London; MPA John F. Kennedy School of Government, Harvard University
Loading ...

OFFICE

SOC - School of Communication
McKinley - 226
Tuesdays 8:00-10:00 PM and Wednesdays 2:00-6:00 pm
FOR THE MEDIA

To request an interview for a
news story, call AU Communications
at 202-885-5950 or submit a request.
---
Partnerships & Affiliations
International Wildlife Film Festival

Board Member

Natural Resources Council of America

Board Member

Media Group

Board Member
BearTrek

Board Member

Environmental Film Festival in the Nation's Capitol

Board Member

Board Member
Teaching
Fall 2014

COMM-524 Prod Environ & Wildlife Films

COMM-568 Environ & Wildlife Film Prod
Spring 2015

COMM-080 Film & Digital Media Workshop: Classrm in Wld: Chesapeake Bay

COMM-524 Prod Environ & Wildlife Films
AU Expert
Area of Expertise: Wildlife, natural history, and environmental films and filmmaking; ethics of wildlife films; raising money for films; mass media; television; television presenters such as the late Steve Irwin and the late Timothy Treadwell who behaved inappropriately on camera

Additional Information: Chris Palmer is distinguished film producer in residence in American University's School of Communication. He is an environmental and wildlife film producer who has swum with dolphins and whales, confronted sharks, come face to face with Kodiak bears, camped with wolf packs, and waded hip-deep through an Everglades swamp. Palmer has spent more than 25 years producing more than 300 hours of original programming for prime-time television and the large-format film industry. His films have been broadcast on the Disney Channel, TBS Superstation, Animal Planet, Home and Garden Television, the Travel Channel, the Outdoor Life Network, the Public Broadcasting System, and IMAX theatres. His IMAX films include Whales, Wolves, Dolphins, Bears, India: Kingdom of the Tiger, and Coral Reef Adventure. Palmer joined American University in August 2004. He created and teaches three groundbreaking classes: Producing Environmental and Wildlife Films,which teaches students the keys to being a successful film producer; Classroom in the Wild, which takes students to wilderness areas in Florida, Costa Rica, and Alaska to learn the basics of natural history filmmaking; and Environmental and Wildlife Production, which gives students the opportunity to produce environmental films for network television. He also established the Center for Environmental Filmmaking. The center is driven by the belief that environmental and wildlife films are vitally important educational and political tools in the struggle to protect the environment. It has three signature initiatives: creating partnerships with blue-chip organizations that will give students the opportunity to produce professional films; bringing to the AU campus world-class filmmakers to mentor students; and providing innovative educational programs, such as Classroom in the Wild. In addition to teaching, Palmer continues to produce films, give speeches, and conduct workshops across the country. His book Shooting in the Wild: An Insider's Account of Making Movies in the Animal Kingdom was published by Sierra Club Books in May 2010. He is writing a second book about another kind of wildlife—his three daughters and how to be an effective father.

Media Relations
To request an interview please call AU Media Relations at 202-885-5950 or submit an interview request form.