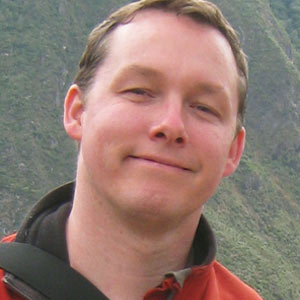 Quinn Richardson

Adjunct Instructor School of Communication
Bio

Quinn Richardson is an adjunct professor of Film and Media Arts. He graduated with a BFA in illustration at University of the
Arts (formerly Philadelphia College of Art & Design). He then landed a
freelance position with Discovery Networks as an in-house broadcast
designer. His work included web site design, and 3D design. Working
with desktop tools, he created various show package elements for
Discovery, Discovery Health, Animal Planet, TLC, etc.
Today at IMG, the gem of DC post-production, Quinn has continued to
expand his skills and continues to integrate his training in design.
He has recently been working on a 3D animated DVD menu and
green-screen compositing for PBS Kids.