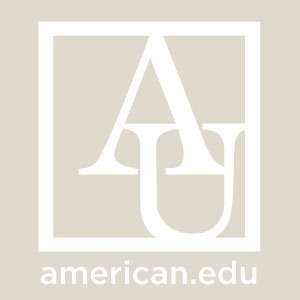 Christopher Simpson
Professor
School of Communication
Chris Simpson is a professor of Journalism known internationally for his expertise in propaganda, democracy, and media theory and practice. He has won national awards for investigative reporting, historical writing, and literature. His books include Blowback, The Splendid Blond Beast, Science of Coercion, National Security Directives of the Reagan and Bush Administrations, Universities and Empire, Comfort Women Speak and War Crimes of the Deutsche Bank and Dresdner Bank. Simpson's work has been translated into more than a dozen languages. His current teaching and research includes macro-social dynamics of communication technologies, impact of geographic information systems on democratic decision-making and some aspects of communication law.

Degrees

MA, University of Maryland
Loading ...

OFFICE

SOC - School of Communication
Mary Graydon - 330H
Office hours for the Spring 2015 semester are noon to 3 PM on Mondays and Thursdays, 1st come, 1st served. I also set aside two hours per week to meet with students who are not able to meet during regular office hours. Call or e-mail to schedule a time.
FOR THE MEDIA

To request an interview for a
news story, call AU Communications
at 202-885-5950 or submit a request.
Teaching
Spring 2015

COMM-401 Communication Law

COMM-601 Communication Law
Fall 2015

COMM-401 Communication Law

COMM-648 Topics in International Media: Media, Persuasion, Democracy
AU Expert
Area of Expertise: News, propaganda, and democracy; communication and national security; dissent and resistance; legal and mass media aspects of terrorism, human rights, and genocide; advanced media technologies, including earth observation satellites and geographic information systems   
 

Additional Information:  Christopher Simpson is the author and editor of Blowback; The Splendid Blond Beast, Science of Coercion; National Security Directives of the Reagan and Bush Administrations;  Universities and Empire; and War Crimes of the Deutsche Bank and Dresdner Bank: The OMGUS Reports,and was the editor of a series of books about science and human rights.
 
Media Relations
To request an interview please call AU Media Relations at 202-885-5950 or submit an interview request form.