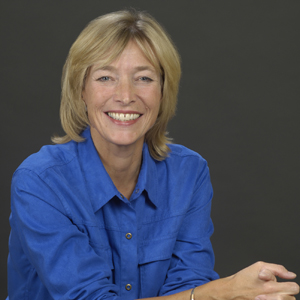 Maggie Burnette Stogner
Associate Professor
School of Communication
Additional Positions at AU

Executive Producer, AU Center for Social Media
Associate Director, Center for Environmental Filmmaking

Maggie Burnette Stogner is a full-time professor of Film and Media Arts. She teaches in the Film and Media Arts division, bringing over 25 years of experience to the classroom. During her nine years at National Geographic, she produced, directed and wrote numerous documentaries, and was senior producer of the award-winning weekly programs Explorer and Ultimate Explorer. She has worked as an independent filmmaker since 2005. Projects include producing, directing and writing films and immersive media elements for the award-winning, internationally-touring Tutankhamun exhibitions; Real Pirates exhibition; the NEH/National Geographic Afghanistan: Hidden Treasures exhibition; the Indiana Jones and the Adventure of Archaeology  exhibit; and the Smithsonian's Roads of Arabia exhibit.

Maggie Burnette Stogner is also doing research on interactive museum design and has published articles in academic journals such as "Curator" and "The International Journal of New Media, Technology and the Arts".

She is currently producing and directing a documentary on the death penalty, "Grave Injustice", with author Rick Stack, who is also an associate professor at AU's School of Communication.

Degrees

MA Communication/Documentary Film, Stanford University; BA French Literature/Film, San Francisco State University
Loading ...

OFFICE

SOC - School of Communication
McKinley - 236
FOR THE MEDIA

To request an interview for a
news story, call AU Communications
at 202-885-5950 or submit a request.
---
Teaching
Fall 2015

COMM-631 Film/Video Prod & Direction I
Spring 2016

COMM-483 Adv Writing Documentary Film

HNRS-230 Honors Inquiry IV: Creativity and Innovation
AU Expert
Area of Expertise: Documentary filmmaking, museum exhibition media design and production, film production, documentary film and TV industry, independent filmmaking, visual media development, immersive storytelling

Additional Information: In early 2005, Margaret (Maggie) Burnette Stogner launched Blue Bear Films to provide creative and production services with excellent value and quality. Her work includes world-touring museum exhibitions, such as Afghanistan: Hidden Treasures, Real Pirates: The Untold Story of the Whydah from Slave Ship to Pirate Ship, and Tutankhamun: The Golden King and Great Pharoahs. Previously, Stogner was with National Geographic TV & Film for 10 years, as a producer and then senior producer of National Geographic's documentary series, Explorer and Ultimate Explorer. The weekly programs won numerous Emmys, a Peabody, and a Dupont Award under her supervision. Her films include Mystery Tomb of Abusir, Surviving the Sahara, Mystery Rider, Flying Off Rooftops, Passion for Pythons, and many others. Before National Geographic, Stogner worked on the cutting edge of interactive multimedia, first as an executive producer at Apple Computer and then as a founder of her own company, 100th Monkey Media Inc. Her knowledge of convergence technology is particularly relevant today. Stogner began her career in San Francisco working on a wide variety of nonfiction programming for PBS, NBC, TBS, as well as on feature films for Lucas Films. She is a recipient of the prestigious Nicholls Screenwriting Fellowship, serves on the Board of CINE Golden Eagles, and is a voting member of the Academy of Television Arts and Sciences.

Media Relations
To request an interview please call AU Media Relations at 202-885-5950 or submit an interview request form.