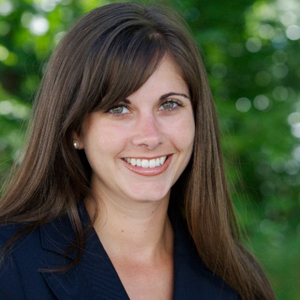 Corinna Zarek
Adjunct Associate Professor
School of Communication
Corinna Zarek is an adjunct professor of Journalism. She teaches Communication Law for AU. She is an attorney specializing in First Amendment and freedom of information law and joined the adjunct faculty in 2007. By day, Corinna is the Senior Advisor for Open Government at the White House Office of Science and Technology Policy. She works with federal executive branch agencies to develop and implement open government initiatives, and coordinates outreach with nongovernment stakeholders. Previously, she was the staff attorney for the federal Office of Government Information Services, which serves as the Freedom of Information Act Ombudsman, assisting requesters and agencies in resolving disputes and reviewing agencies' FOIA compliance. Before joining the federal government, Corinna was the Freedom of Information Director at The Reporters Committee for Freedom of the Press where she assisted journalists with open records and open meetings issues at the federal and state levels, participated in litigation on open records and open meetings disputes and wrote about these issues for the organization's publications. She was also a reporter for The Des Moines Register. Corinna sits on the board of directors for the D.C. Open Government Coalition and Iowa Watch, a non-profit investigative reporting organization.
Loading ...

FOR THE MEDIA

To request an interview for a
news story, call AU Communications
at 202-885-5950 or submit a request.
Teaching
Summer 2015

COMM-401 Communication Law
Fall 2015

COMM-401 Communication Law