Communications
Dean's Picks: Focus on National Security, Victims of Incarceration, and the Immigrant Experience
Latest Stories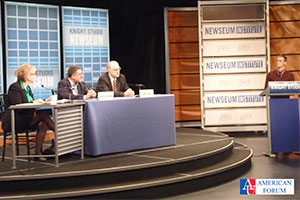 Students Discuss National Security at American Forum
Journalist who exposed NSA's PRISM program talked Edward Snowden, freedom of press. Read more.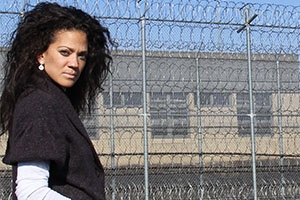 Invisible Victims of Incarceration

Digital Media student Bethany Fraser offers understanding born of loss. Read more.


The Smell of Bread, The Power of Memory
SOC Professor's new book details the immigrant experience—including her own family's. Read more.
In the News
AU's Wonks Analyze Statewide Election Results
Communication professor Leonard Steinhorn provided election night analysis about the Virginia governor's race on WTTG-FOX5.

Wikipedia Wobbles But Doesn't Fall
In a Newsweek article about claims that Wikipedia is failing, communications professor Andrew Lih said that the headlines about the website are wrong.

The Myth of the War of the Worlds Panic
On the 75th anniversary of Orson Welles' production of H G Wells' War of the Worlds, Slate.com highlighted journalism professor W. Joseph Campbell's research from his book, Getting It Wrong: Ten of the Greatest Misreported Stories in American Journalism which debunked a longstanding myth that the production caused mass panic. Campbell also spoke to BBC Radio on this topic.

American University's Entrepreneurial Programs Announce Partnership with 1776
American University's School of Communication, Kogod School of Business, and School of International Service announced a partnership with 1776, a startup incubator platform based in Washington, D.C.
Student Success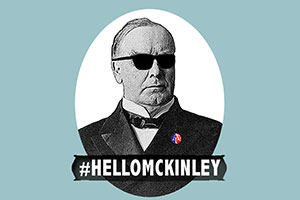 #Hello McKinley Winners!

Congratulations to our #HelloMcKinley social media contest winners! Best tweet: Eva Glas, Best photo: Joe Rovegno, Best video: Hannah Sedgwick, Runner up: Mallory Kuenzi


Upcoming Events

DC Startup Forum with Seth Goldman, CEO Honest Tea
November 12 – 7:00 p.m., Butler Boardroom Learn more

Environmental Film Series
"Drawing Inspiration with Cartoonist Jim Toomey"
November 12 – 7:00 p.m., Wechsler Theater Learn more

McKinley Student Town Hall: Featuring Dean Rutenbeck
November 13 – 1:15 – 2:15 p.m., Wechsler Theater Learn more
Event live streamed here.

Power Lunch with Professor Wendy Melillo
November 14 – 12:00 – 1:30 p.m., RSVP/Learn more

Faculty Forum: Digital Marketing and Youth Culture with Professor Kathryn Montgomery
December 4 – 3:30 p.m., Media Production Center Learn more
Please send your suggestions for Dean's Picks to Dani Rizzo.