More about the project

In April 2011 letters were sent to public figures, elected officials and citizens with a direct personal connection to the events of Sept. 11, 2001. They were asked to reflect a decade after the pivotal events on a statement they had made immediately after the attacks.
Growing Up in the Shadow
of 9/11
Young Americans share their memories of growing up in a post-9/11 world, where they were that day and how it changed their lives. This multi-faceted project from professor Amy Eisman's Writing for Convergent Media class shows how the events of September 11 shaped their generation in unexpected ways.
See entire "Growing Up in the Shadow of 911" project
"Growing Up in the Shadow of 9/11" Media Coverage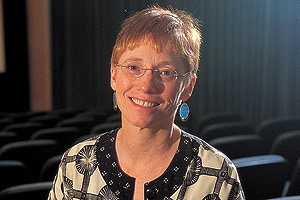 Therapeutic Patriotism & Beyond
SOC prof & Center for Social Media director Pat Aufderheide looks at TV news coverage of 9/11 in an article re-released for the launch of the Television Archives, a library of news perspectives concerning 9/11. Aufderheide's article was written immediately after the 9/11 attacks. Read more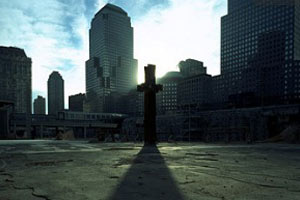 'Rebirth' Reflects on 9/11
Katie L. Bieze, an MA Film student at SOC as well as a Center for Social Media fellow, interviewed filmmaker Jim Whitaker about his newest film, Rebirth, a documentary that grants the audience intimate and often painful access to five individuals who experienced the tragedy of 9/11 firsthand, for the online edition of Documentary magazine. Read more