Achievements
Professor's Documentary Adds Perspective to Human Rights Panel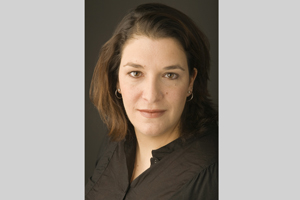 School of Communication journalism professor Carolyn Brown spoke and screened highlights from her documentary, On the Line at a panel discussion, "Genocide, Memory, and Social Justice", in Washington, D.C. Brown, a Colgate alum, was one of three panelists invited by the Colgate University's Alumni of Color Association.
The panelists discussed how the three topics are integrated into current career paths and national issues. More than a dozen Gottesman Fellows, who are awarded their positions through Colgate University, attended the discussion, as well as several professors and a university dean.
Brown's presentation included clips from her documentary, a film that follows the journey of the vigilante Minutemen Civil Defense Corps as they patrol the United States' border with Mexico. Brown followed the Minutemen through Arizona for over a year and a half to shoot her film, which is now in production.
Brown is also screening a rough cut of her film on October 28 in Mary Graydon Center. The film will accompany a panel discussion on immigration rights and reform, hosted by the Latin American Student Organization as part of Latino Heritage Month.