Achievements
2015 Communication Commencement Student Speakers Announced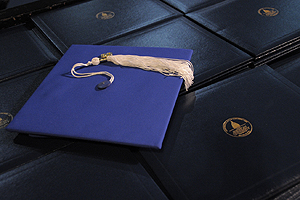 The School of Communication has announced its graduate and undergraduate student commencement speakers for 2015. Film & Electronic Media graduate student Richard Fields (SOC/MFA '15) is an independent filmmaker who has racked up an impressive record of festival screenings and professional portfolio. Mark Lieberman (SOC/BA '15) is a journalism major with a minor in cinema studies. Among other achievements, both students were selected for SOC's prestigious Dean's Internship program, which places our students in positions at world-class partners where they do meaningful, real-world assignments that provide recognition and future pathways to jobs. 
"Mark and Richard have both been wonderful ambassadors for SOC at some of the nation's most prominent media organizations, and I am proud to have them speak at SOC's commencement," says SOC Dean Jeff Rutenbeck. "Their mastery of multi-platform storytelling and desire to learn through professional experience is representative of many of our students."
Richard Fields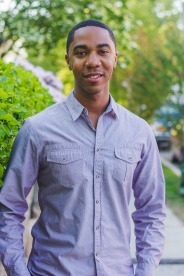 Richard Fields is an independent filmmaker and graduate student in his final year of the MFA in Film and Electronic Media program. He is a recent graduate of the FAMU study abroad film program in Prague, Czech Republic, and spent his summer filming documentaries in both Haiti and the Dominican Republic. Both his fiction and documentary films have screened at numerous festivals, including the acclaimed DC Shorts Film Festival, and he has most recently won the award for Best Documentary Film at the Washington PA Film Festival.
This spring, Richard returns to USA Today with the College team with plans of bringing video and a multitude of fresh ideas to this section of the company. In fall 2014, Fields worked with USA Today's video production department, while continuing his motion time-lapse, video, and photography work with District 7 media. After graduation he plans to move to Los Angeles to pursue a career in film and television. You can connect with Fields on Twitter/Instagram @richardtfields.
Mark Lieberman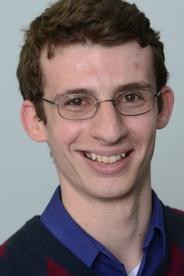 Mark Lieberman is a Metro desk intern at The Washington Post this spring. He is a senior studying journalism with a minor in cinema studies. In the summer of 2014, he interned at USA Today, where he wrote two cover stories for USA Weekend Magazine and four articles for the national USA Today print edition, among other duties. He previously interned for Allied Integrated Marketing and served as a Collegiate Correspondent for USA Today. After graduation, he hopes to pursue a career in news or arts and entertainment journalism as an editor, reporter or critic. You can connect with Lieberman on Twitter/Instagram @markalieberman.



SOC Commencement 2015
Philanthropist and entrepreneur Sheila C. Johnson will give the address at the 2015 School of Communication commencement ceremony Saturday, May 9, at 2 p.m. at American University. Johnson will receive an honorary Doctor of Humane Letters degree.