Communications
Fair Use Code Offers Confidence to Visual Arts Community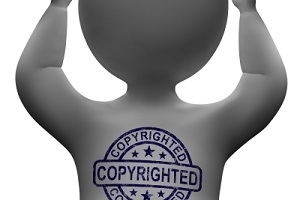 After two years of research and deliberations, members of the visual arts community—artists, scholars, museum professionals, and editors—have created a Code of Best Practices in Fair Use for the Visual Arts, released just in time for the College Art Association annual conference. The project was coordinated by American University professors Patricia Aufderheide and Peter Jaszi.
This is in direct response to a pressing need documented in a 2014 report by American University and issued by the CAA, specifically, confusion and misunderstanding within the visual arts community of the nature of copyright law and the availability of fair use.
As a result, work had been constrained and censored, most powerfully by the artists themselves, due to confusion and the resulting fear and anxiety.
An artist wonders if it's legal to pull a Twitter feed into a work of digital art. An art historian wants to write about the color movement, but can't spend years working with estates to get permission for illustrations. A museum curator would love to create a digital site to showcase a pathbreaking exhibition…but what about copyright? These are the kinds of questions the Code will help answer.
The process involved thousands of people, who variously answered a survey, were interviewed, or met in deliberative groups over the last two years.
If past experience is any guide, the Code will give members of the visual arts community the freedom to make more and better work. "Codes of best practices have proven enormously successful in enabling members of other creative communities to do their work well and effectively," explains co-author Aufderheide, University Professor in the School of Communication at AU and director of the Center for Media & Social Impact. She adds, "Codes give museums, broadcasters, museums, insurers, publishers, educational institutions, and their lawyers a new and valuable tool to use in making better, more reasonable assessments of risk."
This is the tenth such code that Aufderheide and Jaszi have created with communities of practice. In each of them to date, creators have not only made work more efficiently with less cost and delay, but also been able to innovate.
The Code identifies the relevance of fair use in five broad areas of the visual arts field:
Analytic Writing: when may scholars and other writers about art invoke fair use to quote, excerpt, or reproduce copyrighted works?
Teaching about Art: when may teachers invoke fair use in using copyrighted works to support formal instruction in a range of settings, including online and distance teaching?
Making Art: under what circumstances may artists invoke fair use to incorporate copyrighted material into new artworks in any medium?
Museum Uses: when may museums and their staffs invoke fair use in using copyrighted works—including images and text as well as time-based and born-digital material—when organizing exhibitions, developing educational materials (within the museum and online), publishing catalogues, and other related activities?
Online Access to Archival and Special Collections: when may such institutions and their staffs invoke fair use to create digital preservation copies and/or enable digital access to copyrighted materials in their collections?
Aufderheide and Jaszi will speak to College Art Association conference attendees on Feb. 12 at the New York Hilton's Trianon Room.