Achievements
American University Strategic Communication Students Nab Prime Jobs
After finals this year, American University strategic communication students Arpine Baghdasarian (SOC/MA '15), Emily Arnold (SOC/BA '15) and AnLi Kelly Durham (SOC/BA '16) will walk into three amazing career opportunities. Baghdasarian and Durham earned competitive fellowships from the LAGRANT Foundation and Edelman, respectively, while Arnold outperformed more than 1,500 other graduating seniors to land a spot at PR giant Ogilvy & Mather.
"We are really thrilled that prestigious organizations such as Ogilvy, Edelman and the Lagrant Foundation have selected our BA and MA students for fellowships," said Assistant Professor Pallavi Kumar, who directs AU School of Communication's Public Communication Division. "These fellowships pave the way for the next generation of communication leaders, and I along with the Public Communication faculty celebrate Arpine, Emily and AnLi's achievements."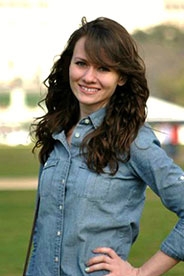 Emily Arnold
Ogilvy & Mather Associate
Arnold beat out over 1,500 other graduating seniors for one of 12 full-time, salaried, entry level positions as part of the Ogilvy & Mather Associates Program in New York, New York. Another AU student, Christian Knoch (SIS '15), also earned a slot.  
"I'm humbled to accept this opportunity. I first read about Ogilvy in my sophomore year Intro to PR class and since then it has been an aspiration of mine to work there. Ogilvy's culture fosters originality and innovation and I'm excited join one of the best ad agencies in the world."
Arpine Baghdasarian
Member Programs & Communications Assistant of the American Bakers Association
Baghdasarian will receive $5,000, a trip to Chicago where she will participate in career building activities including career & professional development workshops and a scholarship & donor recognition reception.
"I'm very honored to be a recipient of the LAGRANT Foundation Graduate Scholarship. I stand behind its mission to promote diversity in my field of work, wholeheartedly. Diversity in the fields of advertising, marketing, and public relations creates a global work environment for organizations to better foster relationships with their consumers. This has been evident working at the American Bakers Association where we have members from all over the world. I encourage more organizations to follow our precedent and hire employees from diverse backgrounds to enhance communication internationally and gain strength as an organization."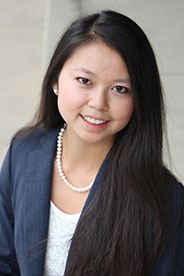 AnLi Kelly Durham
Edelman Intern, Corporate and Public Affairs Practice
As winner of the Ruth Edelman PRSSA Award, Durham will receive $1,500 and a three-month paid internship at Edelman's New York office to help advance her public relations skills.
"I am so grateful for the opportunity to intern with Edelman's New York City office this summer. I can't wait to be part of a client account team and experience the world's largest public relations firm firsthand. A couple weeks ago, John Edelman came to AU and spoke about his work in corporate social responsibility, and I hope I have a chance to learn more about CSR through my experience in the corporate and public affairs practice. I know I will gain invaluable experience by working alongside the industry's leaders and innovative thinkers, and I can't wait to start in June."